An Accessible, Fun and Relaxing Share House Experience
The Disability Company is proud to present Grattan House, our short-term accommodation (STA), located at 16-20 Grattan Place, Carlton. It is our main respite program designed to provide an all-inclusive package that is not just about the place you stay at, but about the fun and relaxing activities you get to experience.
Grattan House offers a wide range of fun social outings each day that can be tailored to your needs and lifestyle, such as visiting iMax movie theatre, the MCG, the museum, dining on Lygon street, have fun setting up a high tea, and/or attending special events, as well as experiencing food, music and film festivals in the city.
Grattan House provides a relaxing communal living space with all meals provided and qualified staff on shift 24 hours a day, 365 days a year.
It's a great opportunity for clients of all ages, abilities and backgrounds to get away from their everyday routines and do something special for themselves. Our 1:1, 1:2, 1:3 and 1:4 care packages, mean that Grattan House can be tailored to each individual client that walks through its doors. By staying with us at Grattan House you get the benefit of a city stay without paying extra accommodation costs for your support worker. Have a room to yourself but enjoy the option of group social interaction on your stay too.
All support workers at Grattan House are given a care plan to better assist each individual client's needs and preferences during their stay.
Upcoming Themed City Experiences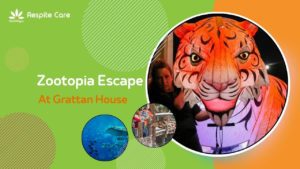 Are you a big animal lover? Join us at Grattan House in September or October, where you can experience a wonderful zootopia escape with our support workers! The DisabilityCo invites NDIS participants for animal themed facepainting, a visit to the Electric Animal Kingdom, the zoo and aquarium in the city, as well as watch the "Zootopia" movie with us.
Read More »
Success Story of Natalie and Sally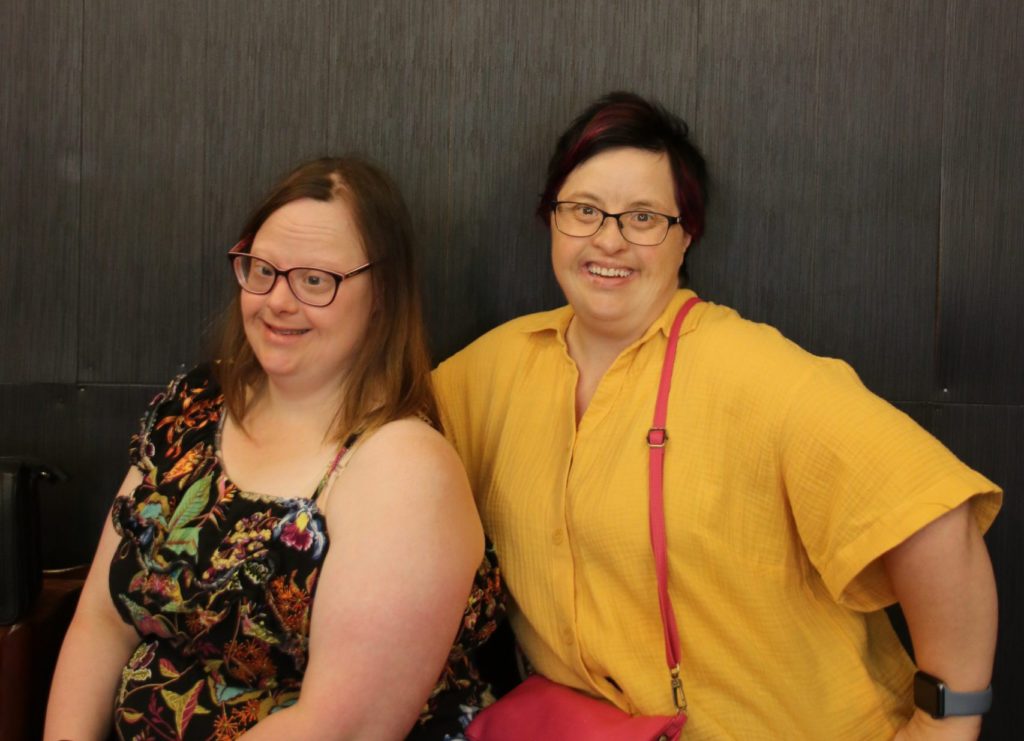 Natalie (on the left) and Sally (on the right), our clients have become great friends with each other after meeting at Grattan House, our respite facilities in Carlton. We love it when we see our clients make new friends and live their best lives!
Activities at Grattan House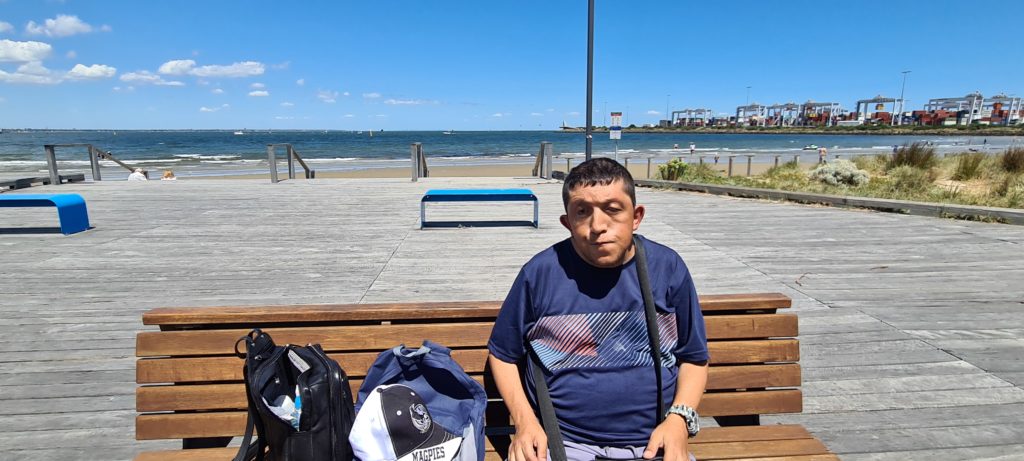 Grattan House is able to service clients with different care needs. We provide 1:1 persoanlised care supports for clients looking to relax and do something for themselves, as well as provide 1:2, 1:3, and 1:4 themed getaway packages for clients wanting to participate in fun activities that will give them the chance to make new friends, build confidence, and develop their independence. Each month we have themed accessible rexperiences included as part of the respite package (NDIS participants can choose to create their own itinerary or choose from a themed stay package our team has already designed).
There are also arts and crafts activities and board games available 24/7 in the shared communal space. We offer different respite themed stays, such as Relaxing City Escapes, Cafe and Art Culture City Stays, Easter Time, AFL Finals and Sports City Stays, as well as Adventure City Escapes that include a fun scavenger hunt.
Regular group activities at Grattan House include:
Movie Nights

Karaoke Nights
Art Therapy Sessions
Community Trivia and Talent Show Nights
Board Games Nights
Making 

Treats
Short to Medium-Term Accommodation
We commonly offer 2 & 3 day respite experiences. Monday to Wednesday, Wednesday to Friday and Friday to Monday. Want to stay longer? Chat with one of our friendly care coordinators about booking multiple respite experiences. 
It has also been used as medium-term transitional accommodation to support participants who want to try living outside of home first before committing to permanent housing. Participants who are are in a hospital discharge program, SIL housing waitlists or needing to wait for the right supports to be in place before moving out, can also stay at Grattan House. 
For example, it has been a solution to help young people access the rehabilitation needed to restore health and independence. We have supported young people in the past who used to live in an aged care home. We have also hosted manual wheelchair and walking aid users (just ask our team about our accessible feature and equipment used throughout the place). 
We have created this space to provide an urban respite experience for NDIS participants who want to take advantage of everything the city of Melbourne has to offer. Whether you are looking to participate in our main respite program, or want to tailor something to fit your emergency accommodation needs, we feel we can create a respite program that will work for you.
For those clients looking for something a bit more flexible, you can arrange to stay at Grattan House for anything from 1 to 14 days. What you do with your time is up to you. If you choose to stay in our emergency accommodation, your STAA funding will cover the cost of your accommodation, food, and supports.
4 Accessible Client Rooms (each containing their own bed, desk, chair, split-system air conditioning, and built-in wardrobe).

4 Support Worker Rooms
2 Shared Accessible Bathrooms including vanity, mirror, toilet (with grab rail) and frameless shower (with grab rail)
3 Toilets and Powder Room
Full-size Shared Kitchen
Shared Laundry with washer, dryer
Shared Indoor Garden, Lounge and Dining space with Activity Cupboards for Art & Crafts and Board Games.
Grattan House is on the ground floor. If you require a hoist, we have a room that offers this. If you prefer a bigger bed, please let us know this preference, so we can organise a bigger bed in some of the rooms. One of the 4 Client Rooms has a motorised single lift bed.
Bathrooms also have the option to use a shower chair/mobile shower and toilet commode for ease of transfers. We have a backdoor entrance for assisted wheelchair users.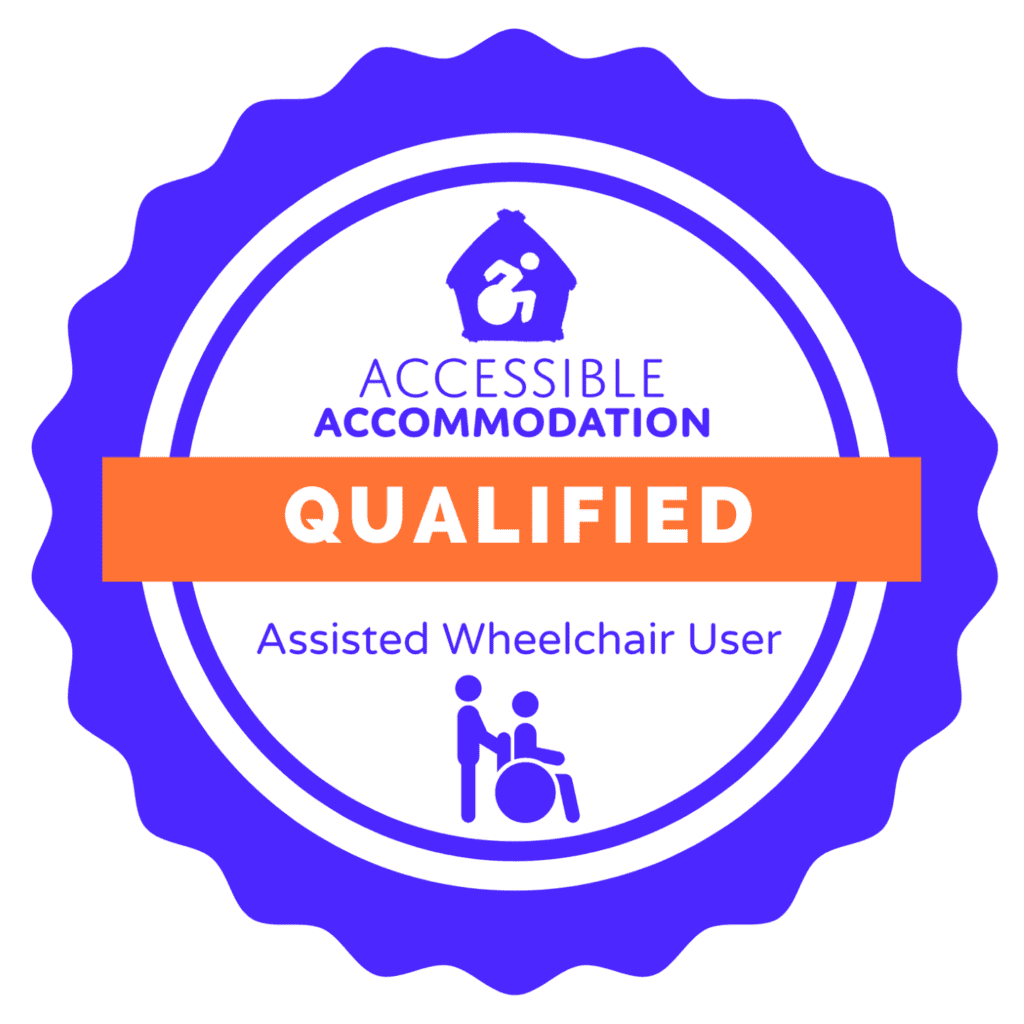 Everything is COVERED in the Pricing Rates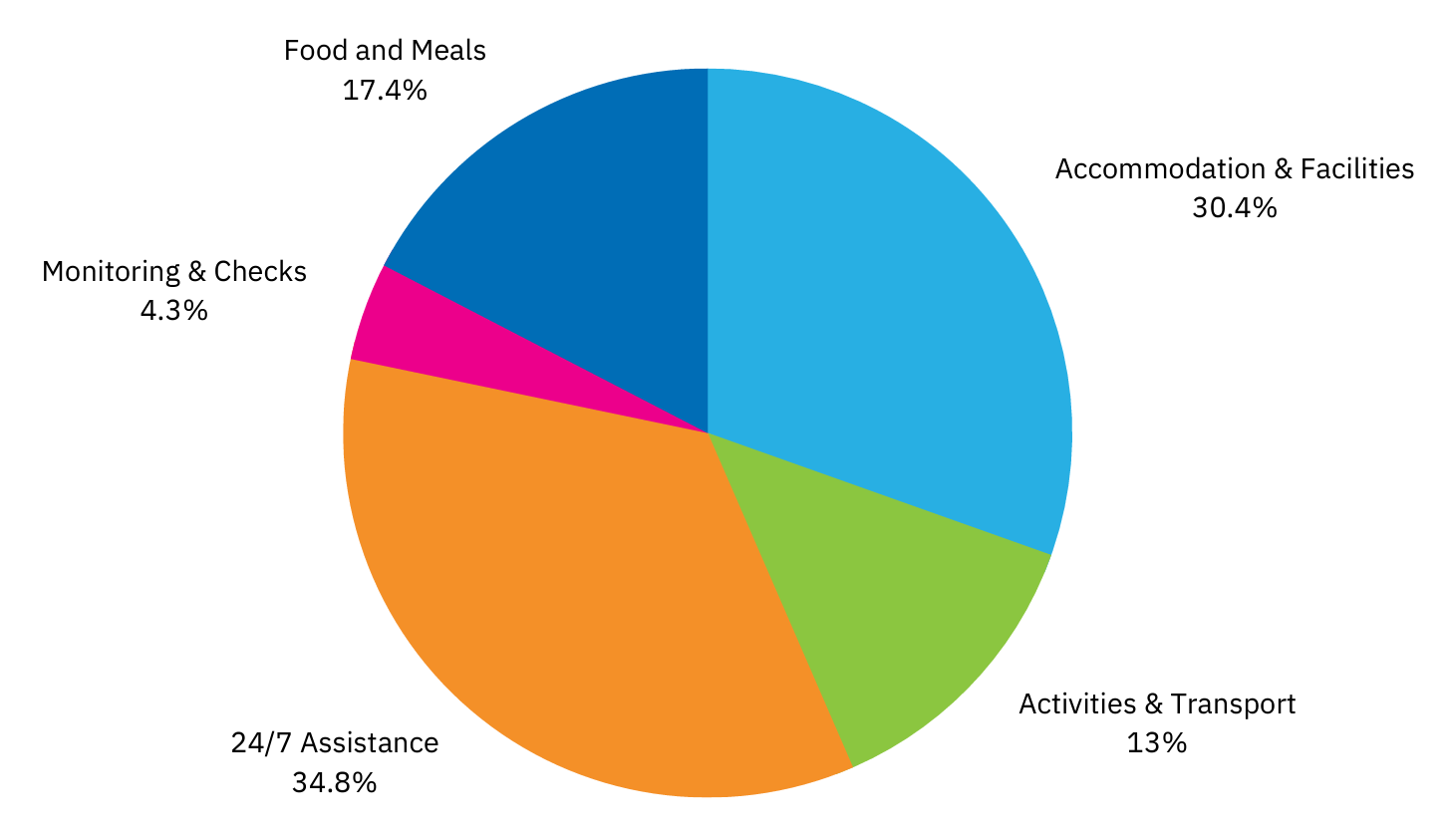 | | | | | |
| --- | --- | --- | --- | --- |
| Block | 1:1 | 1:2 | 1:3 | 1:4 |
| Mon – Wed | $3,728.14 | $2,053.14 | $1,494.80 | $1,215.62 |
| Wed – Fri | $3,728.14 | $2,053.14 | $1,494.80 | $1,215.62 |
| Fri – Mon | $7,584.62 | $4,084.46 | $2,917.74 | $2,334.48 |
*Prices subject to change as per the NDIS price guide.
**Prices subject to change when a public holiday occurs during your stay.
***Each Block's check in time is at 2:00 PM and check out time at 10:00 AM, prices are calculated accordingly.
| | |
| --- | --- |
| STA And Assistance (Inc. Respite) – 1:1 – Saturday | $2,598.81 |
| STA And Assistance (Inc. Respite) – 1:1 – Sunday | $3,291.21 |
| STA And Assistance (Inc. Respite) – 1:1 – Weekday | $2,033.53 |
| STA And Assistance (Inc. Respite) – 1:1 – Public Holiday | $3,983.61 |
| STA And Assistance (Inc. Respite) – 1:2 – Saturday | $1,402.53 |
| STA And Assistance (Inc. Respite) – 1:2 – Sunday | $1,748.73 |
| STA And Assistance (Inc. Respite) – 1:2 – Weekday | $1,119.89 |
| STA And Assistance (Inc. Respite) – 1:2 – Public Holiday | $2,094.93 |
| STA And Assistance (Inc. Respite) – 1:3 – Saturday | $1,003.77 |
| STA And Assistance (Inc. Respite) – 1:3 – Sunday | $1,234.57 |
| STA And Assistance (Inc. Respite) – 1:3 – Weekday | $815.34 |
| STA And Assistance (Inc. Respite) – 1:3 – Public Holiday | $1,465.37 |
| STA And Assistance (Inc. Respite) – 1:4 – Saturday | $804.39 |
| STA And Assistance (Inc. Respite) – 1:4 – Sunday | $977.49 |
| STA And Assistance (Inc. Respite) – 1:4 – Weekday | $663.07 |
| STA And Assistance (Inc. Respite) – 1:4 – Public Holiday | $1,150.59 |
Ideally located in the heart of Carlton, Grattan House is just a short walk to iconic Lygon St, public transport, cafés, restaurants, and the beautiful Carlton Gardens, including the Melbourne Museum and Royal Exhibition Building complex.
16-20 Grattan Place, Carlton, VIC 3053
Frequently Asked Questions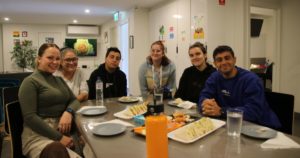 Caring for a loved one who has a disability or chronic illness can be both a rewarding and challenging experience. However, at times, it can get emotionally and physically demanding, and it's not uncommon for caregivers to experience burnout and want a break. Respite care is a service that provides temporary relief to caregivers, giving them a break from their caregiving responsibilities. In this article, we'll explore how respite care can help carers recharge and prevent burnout.
Read More »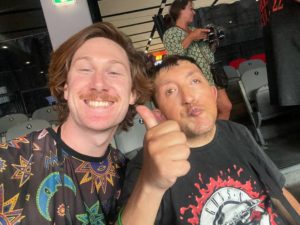 Did you know that Grattan House is not only a great place to explore the city but can really make a difference in someone's life? We want to share with you George's story and how Grattan House became a home away from home for this amazing human being.
Read More » I had fun at the Guns and Roses Concert and footy matches in the city. I am a big football fan and Grattan House is close to the city.
I loved going to the fancy hotel for high tea, my relaxing massage at the salon, everything. I met Natalie (another client) at Grattan House. I'm looking to going to more concerts with Natalie this year. We love to sing and dance.
Matthew Goring
Support Worker
Grattan House has become a second home to me, my clients like using it as their own space from their families to go out and do their own thing. It's also nice to be able to work with other support workers and have clients interact with each other.
Dianna Catherine
Support Worker
I had a lot of fun working out from Grattan House, getting to meet other clients and support workers. It's a wonderful sense of community there and so close to the city and Lygon street. It's very easy for clients to explore and see all the wonderful things on offer in the city.
Kim McDonald
Care Coordinator
Grattan House is an all inclusive package. We work with the client to plan the meals and accommodation, transportation and activities they do. Our amazing respite team takes care of all the bookings to make sure the client has the best time.
Download Our Grattan House Info Pack
Learn About Our Events & Stories
More Information on the NDIS
5 Steps to Becoming Funded
Join our village and kick some NDIS goals with us today!