WHERE
Location
Meet at Grattan House, 16-20 Grattan Pl, Melbourne Victoria 3053 
Looking for a fun three-day city escape to unwind and have a break from your every day life? Join us in the city for High Tea, Painting, Massage Treatments, Movie Nights, Mocktails and Baking Fun.
The Disability Company is organising a fun respite getaway for NDIS participants to feel pampered and relaxed.
There are 6 spots available for NDIS participants each month so be sure to register your spot today.
Check more events and stories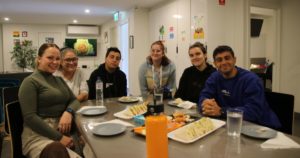 Caring for a loved one who has a disability or chronic illness can be both a rewarding and challenging experience. However, at times, it can get emotionally and physically demanding, and it's not uncommon for caregivers to experience burnout and want a break. Respite care is a service that provides temporary relief to caregivers, giving them a break from their caregiving responsibilities. In this article, we'll explore how respite care can help carers recharge and prevent burnout.
Read More »