Dylan, Our Founder, Started As A Support Worker
Limited availability of quality care providers
Seeing Bryce, and his parents, Chrissy and Murray, become disappointed by their support worker agency in their approach to care, Dylan Maliepaard, our Founder wanted to do something about it. He was initially employed by the agency to support Bryce but started to see their approach to care was more transactional than a meaningful one that was invested in Bryce's life journey.  
"The last company was extremely bad. We had a lot of bad care with people doing it for the wrong reasons. It was a total mine field looking for the right fit," says Chrissy.
After having conversations with Bryce and her family, Chrissy suggested the idea to Dylan that he would be better off starting his own company due to the lack of quality and genuine care providers available for people living with disability and their families.
"I was just disappointed. The agency also didn't treated me as an individual support worker, but just another number in their system. I wanted to make sure support workers were being looked after as an individuals too," says Dylan.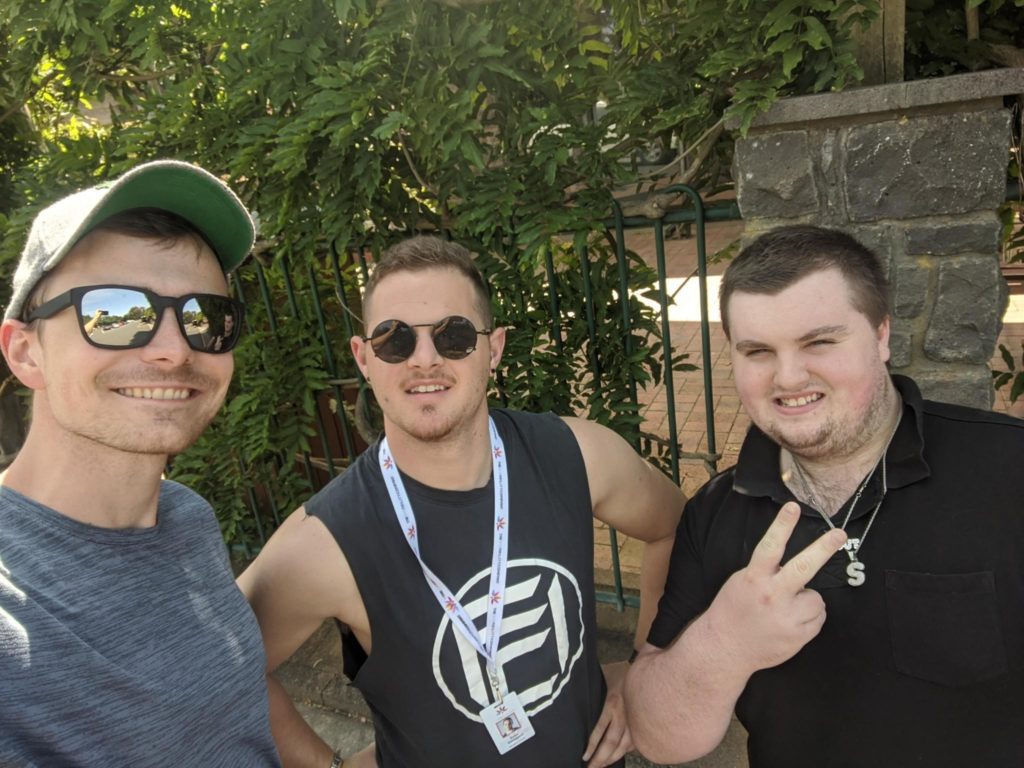 More awareness on what makes a good support worker
"What makes a good support worker is the intention behind what they do, it's about the heart of wanting to care for another person," says Dylan.
Dylan explains the intention of how we approach our relationships with other people is paramount to identifying what kind of people we are, and as a group what kind of society we are. How we choose to look after our most vulnerable people, is a key indicator of the kind of society we are. 
"If it's a job, you're there for money, but if the person has the heart to want to help others, and wants to help them achieve their goals, their dreams and their life fulfilments, then ten out of ten they're going to do a better job as a support worker," says Dylan.
When you come across a good support worker who has the heart to care for others, you don't face problems such as a complete no-show or a lack of quality and trustworthiness. Instead, you have higher trust levels, and there is more understanding because the support worker is motivated to see the participant achieve their goals.
Adopting a tailored and inclusive community approach
As a support worker, Dylan understood his participants and support workers didn't want to be seen as another work shift or number in the system to make money from. He wanted care providers to be more involved in the important conversations about the care plan between the support worker(s) and the participant(s).
Dylan believes that the delivery of care should adopt a community approach that is tailored and inclusive of both the support worker(s) and participant(s), allowing them both to see the potential to create change in each other's lives.
"It takes a village to raise a child. It also takes a community to better support each individual person," says Dylan.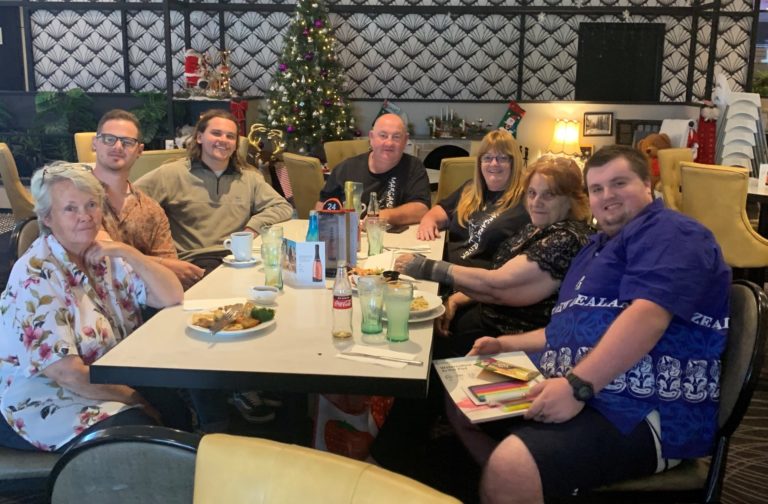 Researching on how to keep improving care services
Dylan set up the business in his home and spent countless hours researching into The Disability Act, NDIS regulations, advocacy rights, the psychology of care, clinical procedures, and different service models in Australia and overseas. It was important to keep learning about the foundations of quality care and how to improve the delivery of care to those most vulnerable in society.
"Bryce has come along in leaps and bounds. It shows if you work as a team it can create greatness," says Chrissy.
After applying what he learnt as a support worker and doing the research, Dylan was able to grow the company quickly, employing more staff and support workers to support more participants. He wanted to provide more choice and control to the families and participants, as well as provide better supports to his staff and support workers.
After trialing different employment frameworks and other approaches to service delivery, Dylan was able to refine the company's tailored and inclusive community approach to care and expand its disability supports and services. 
"Learning from our failures and having an ongoing commitment to learn about how we can do things better in everything we do is important to us at The Disability Company," says Dylan.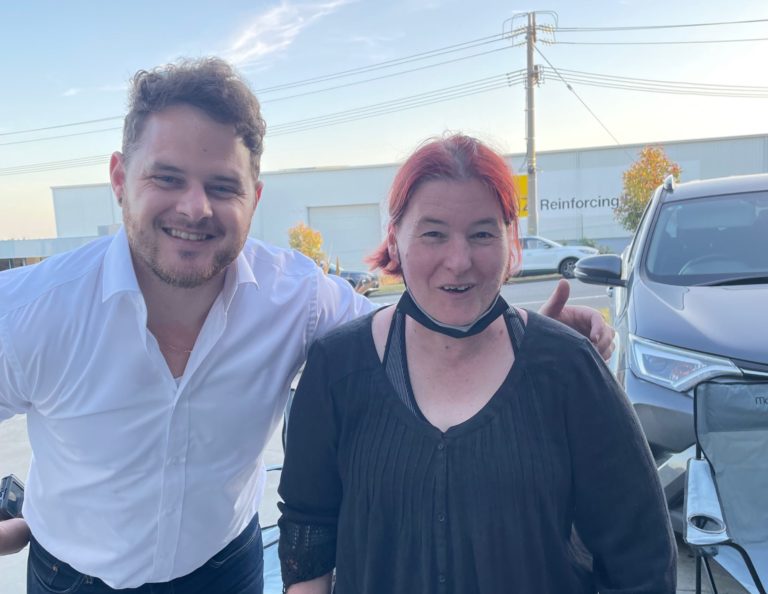 The Disability Company now and in the future
Since 2018, The Disability Company has provided over 140,000 hours of quality care to the South-East Melbourne community, and beyond. Within four years, we have quickly grown and now support participants in:
The Southern Metropolitan Region

 

The North-Eastern Metropolitan Region

 

The South-Eastern Metropolitan Region Including all of Frankston City and City of Casey

 

The Cardinia Shire

 

The Morning Peninsula Shire

 
"Bryce attended the Melbourne Disability Expo this year. Reflecting back 4.5 years ago, he couldn't have done this. But with all the great supports in place from the care team and everyone else in the background, what amazing thing to see and watch. It takes a village and I have found my village," says Chrissy.
After understanding the needs and motivations of both support workers and participants, The Disability Company has continued to expand its services. We now provide accessible short-term respite accommodation and get away experiences that are both fun and relaxing. We have also created a DisabilityCo Training Webinar Series for Support Coordinators and other professionals working in the disability sector.
Now and in the future, The Disability Company is committed to improving its tailored and community approach to disability supports and services. The future looks bright as we continue to expand our programs, research and facilities to better support our Participants and Support Workers.
"Dylan is an amazing human being. This man puts in the time and effort into everything he does. It just amazes me. I'm so proud of how far he has come. Finding the right team for growth," says Chrissy.
When we are motivated to support each other to achieve our life goals, that is when we can truly make a positive impact in the world.
The Disability Company is a NDIS Registered Service Provider specialising in tailored and inclusive communuity approaches to care. We walk hand in hand with our clients with the aim to understand, plan and carry out tailored support to provide the best opportunity to thrive in life. 
We believe in celebrating individuals and appreciating all the nuances that really make them who they are. As a company our goal is quite simple, we want to foster an organisation that people love working with and provide services that enable our clients to get the most out of life. It's in everything we do; from the first phone call, to the last service we ever provide, we are always thinking about how our clients can be celebrated for who then are. 
The Disability Company is committed to creating a culture of excellence, achieved through dedication to inclusion, participation and empowerment.
To see our clients and their families living empowered lives by providing excellent tailored support. By investing in the growth, happiness, and development of our team, we create a culture of fulfillment that leads to excellence in all its forms. The Disability Company is intentional about becoming a cultural influencer for positive change, overturning old prejudices and misconceptions about peoples living with disabilities in society so that we work together to create a more inclusive world.

Our Disability Supports and Services
I'm looking for Day Group Activities
If you would like to develop your skills, build your confidence and have more social interaction, you've come to the right place.
I'm looking for a Support Group
We are a growing community wanting to support each other. Join our private Facebook group to share your ideas and problems.
Join our village and kick some NDIS goals with us today!