How Respite Care Can Help You Recharge and Manage Burnout
Caring for a loved one who has a disability or chronic illness can be both a rewarding and challenging experience. However, at times, it can get emotionally and physically demanding, and it's not uncommon for caregivers to experience burnout and want a break. Respite care is a service that provides temporary relief to caregivers, giving them a break from their caregiving responsibilities. In this article, we'll explore how respite care can help carers recharge and prevent burnout.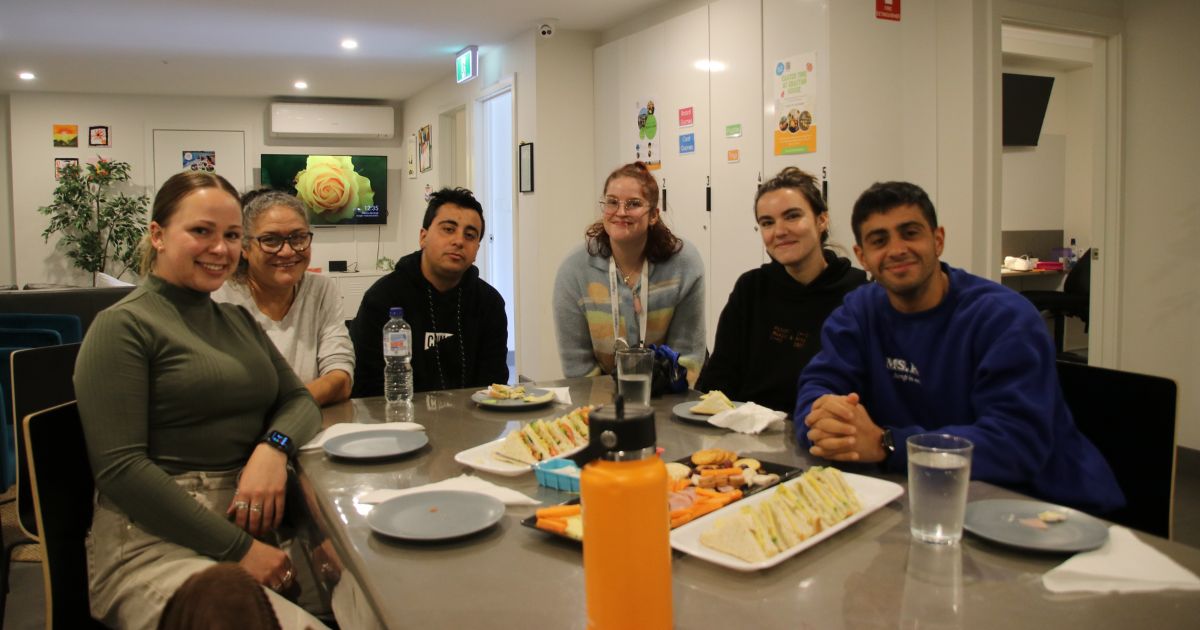 What is Respite Care?
Respite care is a service that provides temporary relief to caregivers and the clients. Typically, NDIS funding is allocated for clients with disability to use for short-term accommodation, a place they can go to relax. These respite services can be offered in a variety of places, such as in-home, in a respite care facility, or in a hospital. Respite care can be scheduled on a regular basis, such as once a week or on an as-needed basis, such as during an emergency, the home is getting renovated or when the caregiver/or client needs a break from their every day routine.
How Respite Care Can Help Carers
Respite care is an opportunity for caregivers to take a break from their caregiving responsibilities and recharge. The client typically goes on the respite trip, allowing parents, partners or adult children to have some time to themselves. At The Disabilty Company, we understand that it's important to spend time doing things you enjoy. Focus on taking a break for self-care activities that bring you joy. It could be reading a book you enjoy, spending time with friends, having a massage, or taking an extra five minutes in the shower. Maybe start a gratitude journal, or watch a funny movie to laugh at. 
Our Care Manager, Sarah Canvert, has a child with disability and understands the struggle with finding the right balance with work, parenting and self-care. She says whether it be going out for a coffee or just for a walk, it is important to take time for you.
Respite care benefits both the caregiver and client with the opportunity to pursue their own interests and hobbies. Many caregivers put their own interests on hold to care for their loved ones, and respite care can give them a chance to pursue these interests without worrying about their caregiving responsibilities.
How Respite Care Can Help Manage Caregiver Burnout
Caregiver burnout is a state of emotional, physical, and mental exhaustion that can occur when caregivers don't get the support they need. Respite care helps to prevent caregiver burnout by providing the caregiver with a break from their responsibilities. Respite care facilities, such as Grattan House, provide opportunities for clients to connect with others outside the home, and enjoy a fun respite getaway experience in the city, doing activities they enjoy. This can help reduce feelings of isolation and provide both the client and caregiver with a support system.
Respite Care Facilities such as Grattan House
Respite care facilities provide temporary care for clients to get assistance with daily living activities. These facilities can be residential or non-residential and can provide short-term or long-term care. What makes us different from other respite care facilities is our tailor made approach to building social connections for our clients.
Grattan House is our respite facility in the city, which is about providing an accessible and fun city experience for our clients to make friends. It is designed to provide an all-inclusive package that is not just about the place you stay at, but about the fun social city trips you get to experience. Grattan House provides a 'camp' like atmosphere with all meals provided and qualified staff on shift 24 hours a day, 365 days a year.
Grattan House offers a wide range of fun social outings each day that can be tailored to your needs and lifestyle, such as visiting iMax movie theatre, the MCG, the museum, dining on Lygon street, going to a fancy hotel for high tea, getting a pampering massage, and/or attending special events, as well as experiencing food, music and film festivals in the city.
Conclusion
Respite care is a valuable service that can help both clients and caregivers recharge and manage burnout from their every day routine. If you are a caregiver, consider respite care as a way to take care of yourself while still providing quality care to your loved one. If you need respite care, it's important to go to someone you can trust. The Disability Company (DisabilityCo) brings you Grattan House, a short-term accommodation and respite program designed to provide a safe and supportive environment for people with disabilities. Our team of disability support workers and specialists focus on giving people with chronic mental health conditions, psychosocial and intellectual disability the opportunity to build skills, gain confidence and lead a more independent life. 
Contact us today on 1300 849 848 to find out how we can help you or your loved one.
 If you have a story you would like to share with us, please reach out to our communications team on services@disabilityco.com today.
Check out more events and stories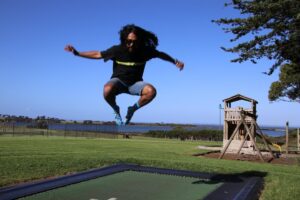 Explore the wide array of disability group activities designed to foster social connections, skills development, and well-being for individuals with psychosocial, intellectual, and dual disabilities in Australia.
Read More »