DisabilityCo Webinar on Supporting Autistic Adults with Behavioural Therapy and Strategies
WHERE
Location
Register now and we will send you the Zoom Link.
We are excited to be hosting another free training webinar for our support coordinaton and professional community. April 2 was World Autism Awareness Day and to show our support, we decided to do the next webinar on Supporting Autistic Adults with Behavioural Therapy and Strategies.
Cognitive behavioural therapy (CBT) is commonly used to treat a variety of conditions including autism spectrum disorder (ASD). The talking therapy can help patients manage their problems by helping them recognize and understand how their behaviors, thoughts, and emotions affect each other.
In this webinar training session, we will be joined by a Behavioural Therapist and one of our Support Workers. Both have lived experience working with autistic adults and understand best practices for behaviour management strategies.
Check more events and stories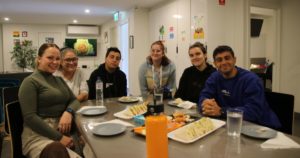 Caring for a loved one who has a disability or chronic illness can be both a rewarding and challenging experience. However, at times, it can get emotionally and physically demanding, and it's not uncommon for caregivers to experience burnout and want a break. Respite care is a service that provides temporary relief to caregivers, giving them a break from their caregiving responsibilities. In this article, we'll explore how respite care can help carers recharge and prevent burnout.
Read More »