10 Melbourne Destinations for Support Workers and their Clients
As we move into Spring, it is always great to try something new. Discover some of Melbourne's most accessible and engaging places for both support workers and clients to share and enjoyable and inclusive experience.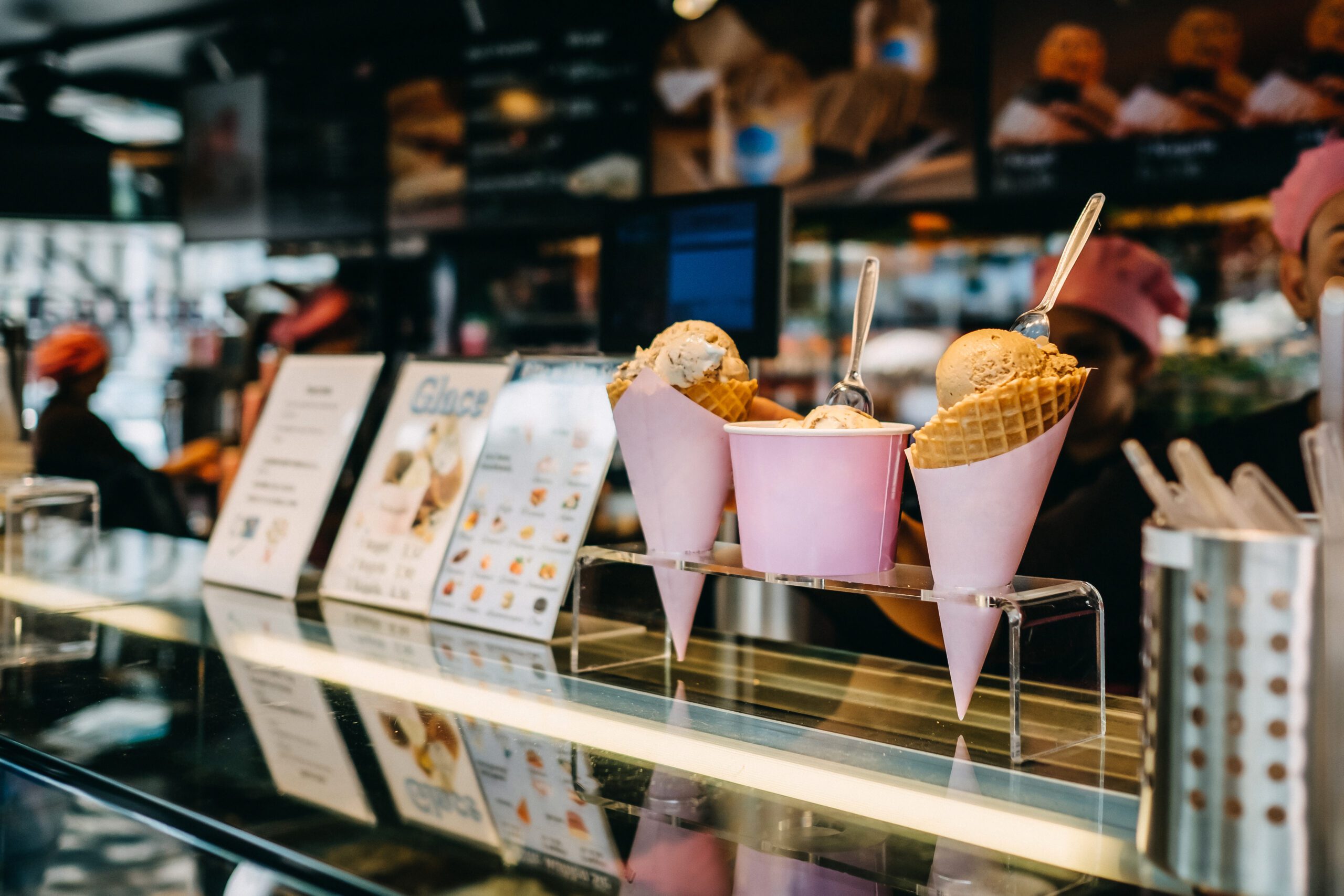 Melbourne stands out for being a diverse city with its vibrant art and culture, providing experiences for all her inhabitants. For support workers exploring this colorful city can provide opportunities to create lasting memories while bolstering the physical, emotional, and social well-being of the individual they care for. Support workers play a crucial role in enhancing their client's enjoyment and autonomy, enabling them to participate in and benefit from inclusive experiences within their community.
To achieve the best possible outcomes, support workers need to be mindful of their client's unique needs, preferences, and circumstances when considering suitable places to visit. In this article, we will outline the top 10 places in Melbourne that support workers can enjoy with their clients, taking into account the individual's specific requirements as well as the attractions' accessibility and inclusiveness.
The following destinations ensure that support workers can facilitate these visits with the utmost confidence. These venues supply access facilities, disability-friendly amenities, and engaging experiences that cater to diverse abilities. Whether you and your client prefer art and history, the beauty of nature, or the excitement of sporting events, this list has a little something for everyone! So, let's dive into the wonderful array of accessible and inclusive experiences that await you and your client in Australia's beautiful garden city.
1. National Gallery of Victoria (NGV)
The National Gallery of Victoria (NGV) is a top Melbourne attraction, containing a vast collection of artworks from numerous eras and various styles. The Gallery is spread through two separate buildings – NGV International and NGV Australia. The NGV is fully wheelchair accessible, featuring ramps, lifts, and wheelchairs available for loan. Additionally, the gallery offers audio tours, tactile tours, and Auslan-interpreted programs, ensuring an inclusive and engaging experience for all visitors.
2. Melbourne Zoo
Melbourne Zoo provides an exciting experience for support workers and their clients to discover the 320+ animal species from around the world. The landscaped zoo offers sensory experiences, animal encounters, and keeper talks that are sure to delight visitors of all ages and abilities. Most paths and exhibits within the zoo are wheelchair accessible, with ramps and accessible toilets available throughout. Support workers can take advantage of the International Day Pass, which allows free carer entry when accompanying a person with a disability.
3. Royal Botanic Gardens Victoria
The Royal Botanic Gardens Victoria provides a perfect setting for a relaxing day out. The 38 hectares that make up the park offer a wide variety of flora and wildlife, as well as breathtaking landscapes and lakes. The gardens are highly accessible, with paved paths, ramps, and accessible restrooms available for visitors. Guided tours with a focus on sensory experiences, such as touch and smell, are also offered to enhance the visit for those with disabilities.
4. Scienceworks
Scienceworks is an interactive museum that encourages learning and exploration, with a strong focus on science and technology. Featuring hands-on exhibits, immersive multimedia displays, and captivating live shows, Scienceworks offers both an exciting and educational experience for people of all ages and abilities. The museum is fully wheelchair accessible and provides a variety of accessible amenities, including tactile maps, accessible restrooms, and hearing loops. Support workers can also attend free of charge when accompanying a visitor with a disability.
5. Sea Life Melbourne Aquarium
Dive into the underwater world at the Sea Life Melbourne Aquarium! The aquarium provides a unique experience for all visitors where they are able to discover countless marine species, from stingrays to colourful tropical fish within the 2.2 million-litre oceanarium. With wheelchair access, accessible restroom facilities, and free carer entry available, the aquarium ensures an inclusive and memorable visit.
6.  Eureka Skydeck
See Melbourne from a new height! With a visit to the Eureka Skydeck, positioned 88 stories high and offering extraordinary panoramic views of Melbourne. With floor-to-ceiling windows, the Skydeck provides a thrilling vantage point for visitors of all abilities. The venue is wheelchair accessible, with lifts, ramps, and accessible restrooms available. Support workers can obtain free carer entry when accompanying a visitor with a disability.
7. Melbourne Museum
The Melbourne Museum provides an unparalleled culturally educational experience. Visitors are able to immerse themselves within the vast array of exhibits including natural history, indigenous culture, and Australian history. The museum is fully accessible for visitors with disabilities, offering ramps, lifts, hearing loops, and accessible restrooms. The museum regularly offers sensory-friendly quiet hours during which noise and lighting are lowered to cater to individuals with autism or sensory sensitivities. Support workers can also attend free of charge when accompanying a visitor with a disability.
8. Collingwood Children's Farm
Collingwood Children's Farm offers a delightful rural escape within Melbourne's city limits, where support workers and clients can enjoy hands-on encounters with farm animals, stroll through the gardens or take part in daily farm activities. This family-friendly attraction is wheelchair accessible, and the staff are dedicated to providing a fun and inclusive experience for visitors of all abilities.
9.Yarra Valley Chocolaterie & Ice Creamery
Indulge in a sweet treat at the Yarra Valley Chocolaterie! Settled within the picturesque Yarra Valley, this tempting destination offers a huge assortment of handcrafted chocolates and ice creams. While having a taste test, visitors can watch and learn about the chocolate-making process through daily demonstrations. The venue is wheelchair accessible, featuring ramps, gently sloping paths, and accessible restrooms for visitors.
10. MCG Tours and Australian Sports Museum
Sports fans are sure to enjoy the MCG Tours and Australian Sports Museum. This venue offers behind-the-scenes experiences of the world-famous Melbourne Cricket Ground (MCG). The regularly held guided tours are wheelchair accessible, and providing lifts, ramps, as well as accessible restrooms for visitors.
Melbourne is home to a diverse array of attractions that offer multiple enjoyable experiences for support workers and their clients. By exploring any one of these attractions, support workers can create memorable experiences for their clients that will last them a lifetime and contribute positively to their overall well-being. So, grab your client and embark on a rewarding adventure through the bustling and beautiful city of Melbourne!
The Disability Company is here to support you throughout your journey of accessing disability support and improving your quality of life. If you are looking to commence services in Melbourne or have any questions, do reach out to us today on 1300 897 848!
If you have a story you would like to share with us, please reach out to our communications team on services@disabilityco.com today.
Check more events and stories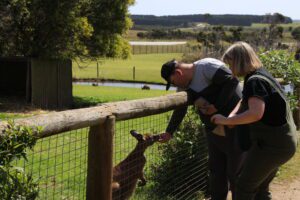 Dive into the role of advocacy services in Victoria as they champion the rights for individuals with disabilities, as well as providing essential support and resources to promote independence and inclusion.
Read More »