Navigating Centrelink Disability Assessment: A Comprehensive Guide
Accessing disability support through Centrelink in Australia can be a crucial lifeline for individuals and their families. At The Disability Company, we provide quality care to NDIS participants of all abilities, ages and backgrounds. As a result, we understand the importance of navigating the Centrelink disability assessment process efficiently and effectively.
In this comprehensive guide, we aim to provide you with an overview of the Centrelink disability assessment, the necessary preparations, and valuable insights that can help ensure a smoother experience during your assessment journey.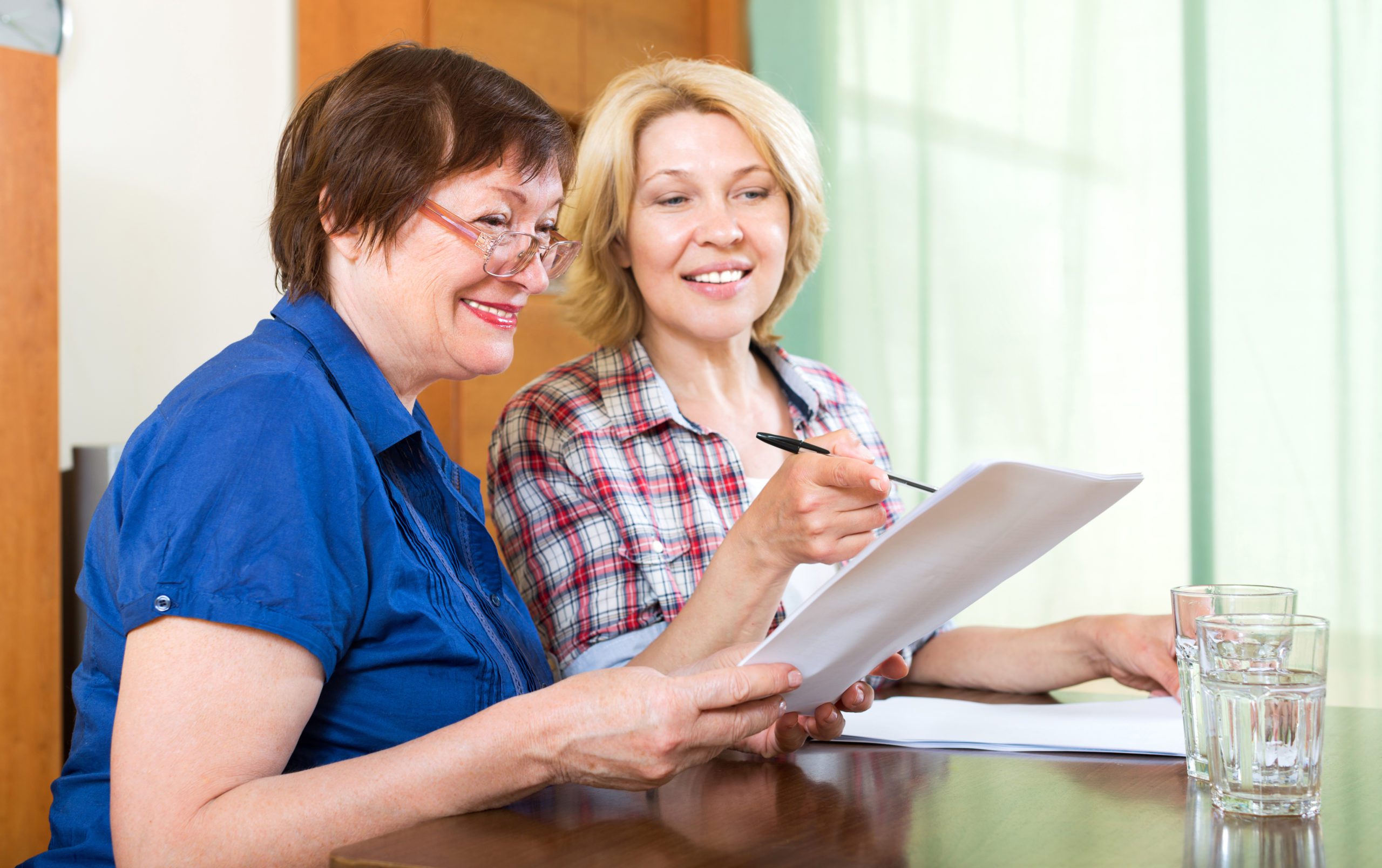 Understanding Centrelink Disability Assessment
Centrelink is a branch of the Australian Government's Department of Human Services responsible for delivering a range of social security payments and services, including the Disability Support Pension (DSP). To qualify for the DSP, you will need to undergo a Centrelink disability assessment—a process designed to determine your eligibility for financial support based on your disability, health condition or level of impairment.
The Centrelink disability assessment process encompasses two key components:
The medical assessment evaluates the impact of your health condition or disability on your ability to work. This involves providing Centrelink with medical evidence, such as reports from your treating health professionals (e.g., general practitioners, specialists, psychologists), and having a Job Capacity Assessment or Disability Medical Assessment, if required.
The impairment assessment utilises the Impairment Tables, a legislative instrument created to objectively assess the functional impairment level resulting from your disability or health condition. These tables are organised into different categories, reflecting various body systems and functions. Your impairment must meet specific criteria and score a minimum number of points across one or more tables to be considered eligible for DSP.
Important Considerations During the Centrelink Disability Assessment Process
One important consideration during the Centrelink Disability Assessment Process is to ensure you submit your application and all required documentation on time. Delays in providing requested information can result in longer processing times and potential setbacks in your application. Keep in contact with Centrelink and promptly respond to queries or requests to avoid unnecessary delays.
Moreover, self advocacy and understanding your rights and responsibilities during the Centrelink disability assessment process can be empowering. Know that you can request a decision review if you believe it is incorrect or if you have additional information to support your application. Stay informed about policies and processes, legal aid, advocacy services and communicate your needs effectively, and seek support and advice when needed. By being proactive and assertive throughout the Centrelink disability assessment process, you can assert your rights and make a lasting, positive impact on your situation and your life.
Lastly, the Centrelink disability assessment process can be lengthy and challenging. Hence, it is important to understand that assessments do not always result in immediate approval. In such cases, persistence, patience, and seeking appropriate support can make a difference in the long run.
5 Essential Steps to Prepare for Your Centrelink Disability Assessment
Effective preparation can significantly improve your chances of receiving a favourable outcome. The following 5 steps will assist you in gathering essential information and preparing for the assessment process.
Obtain Current Medical Documentation
One of the most critical aspects of the Centrelink disability assessment is having up-to-date and accurate medical evidence regarding your health condition or disability and its impact on your capacity to work. Ensure you gather recent reports and supporting documents from your treating health professionals that outline your diagnosis, prognosis, symptoms, treatments, and any functional limitations resulting from your condition. It may also be helpful to acquire a letter from your healthcare provider supporting your application for the DSP, as this can further validate your circumstances.
Please note that Centrelink may request additional information or require you to attend a Job Capacity Assessment or Disability Medical Assessment with a government-appointed health professional for further evaluation.
Know the Impairment Tables
Familiarising yourself with the Impairment Tables can help you better understand how Centrelink assesses functional limitations associated with various disabilities or health conditions. Review the tables relevant to your circumstances and discuss them with your healthcare provider to better understand how your condition may be assessed. This can help you prepare your application more effectively and ensure your medical documentation addresses the criteria in the Impairment Tables.
Complete the Required Centrelink Forms
To apply for the Disability Support Pension, you must complete several forms, including the "Claim for Disability Support Pension" form and the "Treating Doctor's Report" form. Ensure you carefully read and follow the instructions on these forms and provide all the required information accurately and thoroughly. Note any additional forms or requirements relevant to your specific circumstances and dedicate time to complete them accordingly.
Seek Advice and Support
Navigating the Centrelink disability assessment process can be complex and overwhelming. Seeking advice and support from trusted sources, such as your healthcare provider, a social worker, an experienced disability advocate, or a legal aid office, can be incredibly valuable. They can guide you through the process, help you prepare your application more effectively, and address any concerns or questions that may arise along the way.
Be Prepared for the Assessment Interview
Should Centrelink request that you attend a Job Capacity Assessment or Disability Medical Assessment, it is essential to come well-prepared. Review your medical documentation and clearly understand your health condition, treatments, and any functional limitations. Be ready to explain how your condition impacts your daily life and your ability to work, and provide specific examples whenever possible. Remember that honesty and clarity are crucial during these assessments.
Post-Assessment:  3 Steps to Take for a Successful Outcome or Rejection
After completing your Centrelink disability assessment, you may receive a successful outcome that grants access to the Disability Support Pension and other support services. In this case, continue seeking advice and support from relevant professionals or organisations to ensure you get the most out of the services available.
However, if your application is unsuccessful, it is important not to be disheartened. Instead, consider the following steps:
Request a Review
If you believe the decision was incorrect or based on incomplete information, you can request a review of the decision by Centrelink. Ensure you have thorough documentation and evidence to support your request. You can also seek support from a disability advocate or legal aid office during the review process.
Assess Other Options and Supports
Explore other support services and financial assistance options, such as Newstart Allowance, Sickness Allowance or Carer Payment, that might suit your situation better. Through research and consultation with support professionals, you may find alternative pathways that provide the support you require.
Continue Your Journey to Independence and Well-Being
At The Disability Company, we remain dedicated to supporting individuals with disabilities in their journey towards independence and well-being by providing tailored services that cater to the unique needs of people with psychosocial, intellectual, and dual disabilities. Explore our website to learn more about our supported independent living services, support coordination, and other resources that can help you achieve a more fulfilling and empowered life.
The Centrelink disability assessment process is a crucial gateway to accessing essential support services. By understanding the assessment steps, preparing effectively, seeking guidance and support from professionals, and maintaining realistic expectations, you can navigate this complex journey with greater confidence and assurance. Regardless of the outcome of your Centrelink disability assessment, remember that alternative support options and pathways to independence are available to assist you in leading a fulfilling and enriching life.
The Disability Company is here to support you throughout your journey of accessing disability support and improving your quality of life. Whether you are navigating the Centrelink disability assessment process, exploring supported independent living services, or seeking support coordination and resources, our compassionate and experienced team is here to help.
Take the first step in accessing the support that meets your unique needs by contacting The Disability Company and see how our comprehensive disability services in Melbourne can help your case! Discuss your situation with our knowledgeable and dedicated team, and let us guide you towards a brighter, more fulfilling future. Let The Disability Company be your trusted partner on the path to a more empowered and independent life!
 If you have a story you would like to share with us, please reach out to our communications team on services@disabilityco.com today.
Check out more events and stories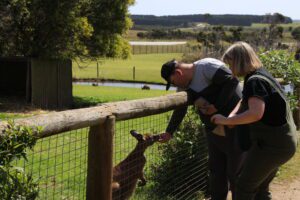 Dive into the role of advocacy services in Victoria as they champion the rights for individuals with disabilities, as well as providing essential support and resources to promote independence and inclusion.
Read More »