Understanding how to access the Disability Pension
Our team at times receive calls from people asking about the disability pension, also referred to as Disability Support Pension (DSP). For those interested to learn more about it. It is a vital financial aid offered to people with disabilities by the government. In this article, we will guide you through the main elements of the disability pension, helping you comprehend how to obtain and maximise this essential resource. So, let's dive in!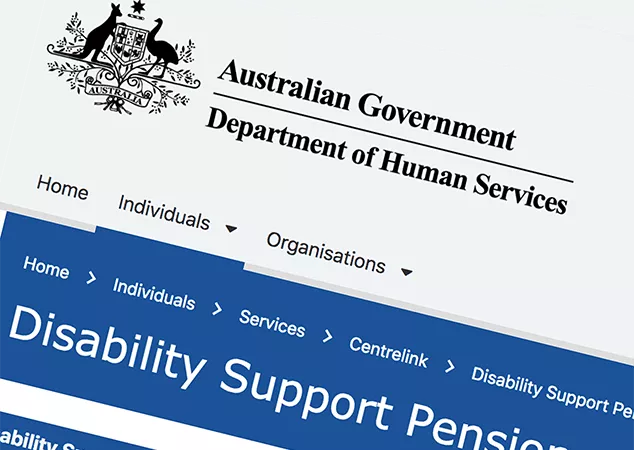 Understanding Disability Pension 
A disability pension is a financial aid given by the government to help people with lasting physical, mental, or emotional disorders that keep them from being able to work. This financial help pays for extra expenses that come with having a disability, like medical bills, treatment, and necessary equipment.
The requirements to qualify for a disability pension differ based on the country and the particular program but typically involve factors like the seriousness of the disability, the individual's capacity to work, and their financial status. Sometimes, people might need medical evaluations and submit proof to confirm their disability.
Eligibility Criteria
First things first, it's essential to know if you're eligible for the disability pension. To qualify, you must meet the following criteria:
Age:

You must be between 16 and the Age Pension age.

Residency:

You must be an Australian resident and physically present in the country when you apply for the DSP.

Disability:

You must have a permanent physical, intellectual, or psychiatric impairment that prevents you from working at least 15 hours per week or participating in training programs that could lead to employment.

Medical Assessment:

Your condition must be fully diagnosed, treated, and stabilised, and you must provide medical evidence to support your claim.
It's necessary to note that some exceptions apply to the residency requirements, so check the Australian Government's Department of Social Services website for more information.
Application Process
So, you've determined to meet the eligibility criteria—what next? The application process for the disability pension involves several steps:
Collecting Documentation
Assemble all the necessary documents to back up your application. This consists of medical records, evaluations, and proof of your incapacity to work due to your disability. The more thorough your documentation is, the easier your application process will be.
Creating a myGov Account
If you still need to, set up a myGov account. This will enable you to access and handle all government-related services, such as the disability pension, from a single location.
Submitting an Online Application
Sign in to your myGov account and fill out the DSP online application form. You'll be asked various questions about your situation, disability, and employment background. Ensure you have all your necessary documents with you, as you'll be required to give specific information from them while applying.
Submitting Your Claim
Once you've completed the online form, submit your claim and wait for a response. The processing time for DSP claims can vary, but you can expect a decision within 13 weeks.
If your claim is approved, congratulations! You'll start receiving your disability pension payments, which are paid fortnightly. If your claim is rejected, don't despair—you can request a review of the decision. You can also seek support from local advocacy groups or disability support services to assist you with the review process.
Disability Pension Rates
The amount you receive as part of your disability pension will depend on several factors, including age, marital status, and whether you have dependent children. 
As of March 2023, the maximum basic rates for the DSP are as follows:
Single person with no children: $963.40 per fortnight

A single person with dependent children: $1,009.40 per fortnight

Couple (each): $727.10 per fortnight.
Please note that these rates are subject to change, and you should check with the relevant government agency for the most up-to-date information.
In addition to the basic rate, you may be eligible for supplementary payments and allowances, such as the Pension Supplement and Energy Supplement. Explore all your options to ensure you're receiving the maximum support available.
Types of Support Available through Disability Pension
Financial Assistance
Financial assistance for individuals with disabilities includes Disability Support Pension (DSP) payments, Rent Assistance, and various other supplements and allowances. The DSP provides a basic income for those unable to work due to disability, while Rent Assistance helps with housing costs. 
Additional supplements and allowances, such as Mobility Allowance, Pensioner Education Supplement, Energy Supplement, and Telephone Allowance, can help with various other expenses depending on individual needs and circumstances.
Employment Support
Job Access, Disability Employment Services (DES), and Australian Disability Enterprises (ADE) are three programs in Australia that support people with disabilities in finding and maintaining employment. 
This access provides information and resources, while DES offers tailored support like employment counselling and job search assistance. ADEs are not-for-profit organisations providing supported employment opportunities in various industries.
Health and Wellbeing Support
Health and well-being support for DSP recipients include Medicare benefits to cover healthcare costs, the Pharmaceutical Benefits Scheme for affordable prescription medications, and mental health support services such as counselling and therapy. The NDIS may also provide funding for mental health support for eligible individuals.
The NDIS Connection
You might be wondering how the disability pension relates to the NDIS. While both are designed to support individuals with disabilities, they serve different purposes. The disability pension is a financial assistance program providing income support, while the NDIS focuses on funding support services, equipment, and therapy.
If you're eligible for the disability pension, you may also be eligible for the NDIS, but they are not mutually exclusive. You can receive the disability pension and NDIS funding, so explore your options and get the support you need on your journey from plan to support.
Conclusion
Navigating the intricacies of the disability pension process can be intimidating and overwhelming. However, with the help of this guide, individuals with disabilities can better understand what to expect from the application process and the benefits they can receive. 
The disability pension is a critical source of financial assistance, providing income support to help cover basic needs and living expenses. 
It is important to note that eligibility requirements and application procedures vary from state to state, so it is essential to seek up-to-date information relevant to your area. Overall, we hope this guide has provided useful insights and support to those needing disability pension assistance.
At The Disability Company, we specialise in supporting people with psychosocial, intellectual and dual disability, such as chronic mental health conditions, autism and Down syndrome. If you're looking for a reliable disability agency, we can help you. Contact us today to kick some NDIS goals with us!
 If you have a story you would like to share with us, please reach out to our communications team on services@disabilityco.com today.
Check out more events and stories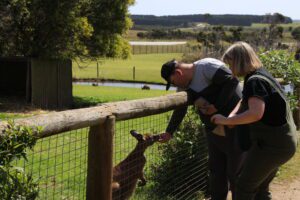 Dive into the role of advocacy services in Victoria as they champion the rights for individuals with disabilities, as well as providing essential support and resources to promote independence and inclusion.
Read More »