Meet Belinda, DisabilityCo's General Manager
We are excited to introduce our new General Manager at The Disability Company (DisabilityCo), Belinda Thompson, who brings a wealth of knowledge and lived experience to the DisabilityCo team. She has been working in the disability sector for 19 years and confesses she is ''a self-proclaimed NDIS nerd."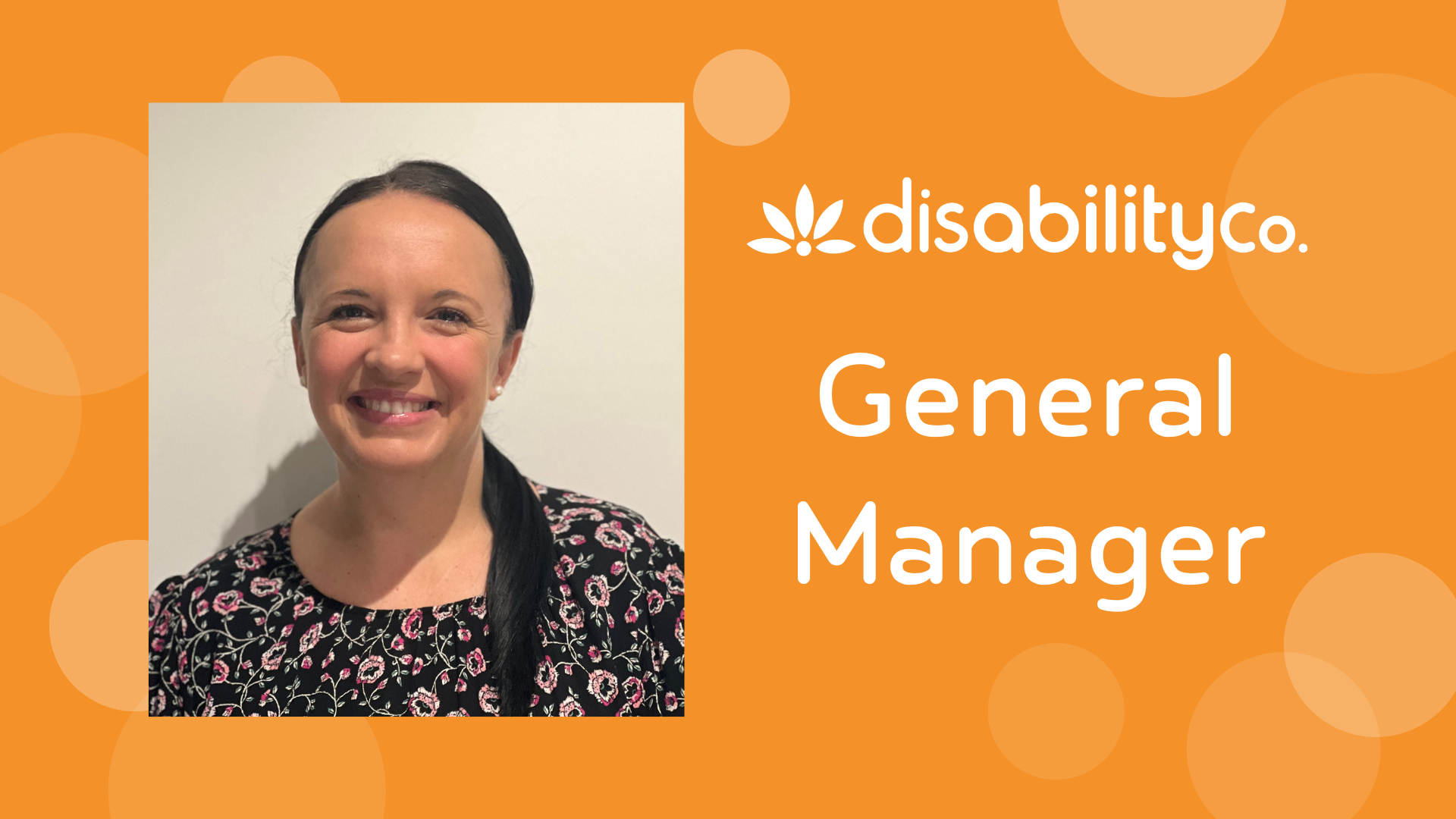 She strongly believes that service providers need to maintain their NDIS knowledge to remain relevant in our industry. She has made it her business to ensure that her knowledge remains updated so that she can best support our clients.
Belinda started her career as a young support worker and over the years worked as a Training Coordinator, Service Coordinator, Support Coordinator, Service Manager, Business Development and more recently Executive Management positions.
Her favourite memory of working in the disability sector was when she supported a young man in a Supported Independent Living arrangement. His home environment was not suited to his deteriorating condition, and he could no longer use his shower as it was not accessible for him. This individual waited 2 long years to receive approval for Specialty Disability Accommodation in his NDIS plan. So, when he moved into his new purpose-built home, it was the first time in 2 years that he was able to have a proper shower. Belinda remembers the look on his face after that shower.
Belinda also has lived experience from having family members who have psychosocial disabilities. She understands from her own experiences having observed her own family members struggle with daily living activities and not having access to support over the years.
Belinda's passion, work knowledge and lived experience has allowed her to truly understand the journey that both clients and support workers go through (from diagnosis and beyond), especially the challenges and benefits of navigating disability support services and the NDIS. 
The disability sector has changed since the introduction of the National Disability Insurance Scheme (NDIS). In the last two years alone, there has been a rapid growth in the number of registered and unregistered care providers, as well as independent support workers.
Belinda explains that registered providers are governed by a set of practice standards and are required to demonstrate that they are meeting these standards. The practice standards ensure that the services being delivered are of high quality and that safety obligations for both clients and staff are being met.
What makes DisabilityCo different than other registered providers is that they take the time getting to know clients, their care requirements and goals. Our team understands that quality care is getting to know both the client and support worker in a meaningful way, assessing both their expectations of care and putting in place a clear care plan and doing regular check-ins to see how the delivery of care can improve. 
At The Disability Company, there is an in-house Registered Nurse, Support Worker Team Leader, and HR Recruitment Team, that work like a family with the Care Coordinators, to do quality performance checks and send care updates to the clients and their support teams each month. 
Our Care Coordinators understand the importance of the NDIS plan review and try their best to be one step ahead in preparing our care assessment reports and providing documentation from the support worker shift notes so everything can be used as evidence. They also visit the homes of clients to properly assess their care requirements in a personal way. It's a great opportunity to make real face to face connections with our clients (especially after COVID-19) and get to know them as a person, and not just a name in our system.
That is why Belinda chose to work at The Disability Company in the first place because she loves to help people whether it be directly hands on or indirectly with providing people information that can help them succeed in getting the most of their NDIS plan and achieving their goals.
 If you have a story you would like to share with us, please reach out to our communications team on services@disabilityco.com today.
Check out more events and stories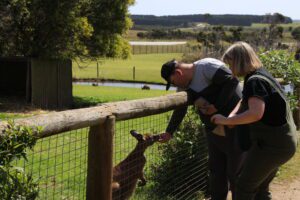 Dive into the role of advocacy services in Victoria as they champion the rights for individuals with disabilities, as well as providing essential support and resources to promote independence and inclusion.
Read More »