Melbourne Street Winter Adventures
WHERE
Location
Grattan House, 16-20 Grattan Pl, Melbourne Victoria 3053 
It's winter time and why not have some fun adventure in the city? Grattan House has an interactive Melbourne street themed respite getaway experience coming up this July and August for NDIS Participants to enjoy a 3 nights stay in the city.
Join us for a Melbourne Street Art Tour and be inspired to recreate your own artwork at Grattan House while you enjoy a delicious cup of hot chocolate. We will also head to Queen Victoria Market, where you will have the chance to make your own Vic Market TikTok video afterwards. The person who creates the video with the most views will get a prize.
We are also excited to have some fun baking some winter brownie treats to stay warm indoors and then head out to Carlton Gardens for some relaxing time out in the fresh air, either meditating or having a nice walk around the park. We will end the day with a movie night and some delicious take-away from Lygon Street.
Our Respite Participants will also get the chance to have free time during their stay, there are communal board games, arts and crafts, Nintendo Wii and Netflix available.
Get Started with The Disability Company today to book a respite getaway at Grattan House this July or August.
Check more events and stories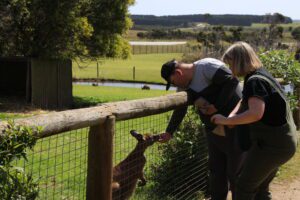 Dive into the role of advocacy services in Victoria as they champion the rights for individuals with disabilities, as well as providing essential support and resources to promote independence and inclusion.
Read More »