Casey Demons support their local All-Abilities Cranbourne Eagles Team
This month, the Casey Demons VFL team invited the local All Abilities Cranbourne Eagles Team to come down and play during the half-time break of their game against Collingwood. It was a proud moment for us to see the crowd on the day cheer and support the local All-Abilities players.
The Disability Company (DisabilityCo) is the main sponsor of the All-Abilities Team and committed to seeing more inclusive aussie rules footy teams thrive in our local council area. 
Inclusive Aussie Rules Football, also known as Australian Rules Football or footy, refers to the adaptation of the sport to ensure participation and inclusion of individuals with disabilities. This modified version of the game offers numerous benefits and holds great importance for people with disabilities. 
Inclusive footy empowers individuals with disabilities, allowing them to challenge themselves, set goals, and achieve personal milestones. By participating in Aussie Rules Football, they can build confidence in their abilities, develop a sense of achievement, and gain a positive self-image. This empowerment can extend beyond the sports field, enabling them to tackle challenges and strive for success in various areas of life.
Robbie is one of our clients here at The Disability Company, who plays for the All-Abilities Cranbourne Eagles Team.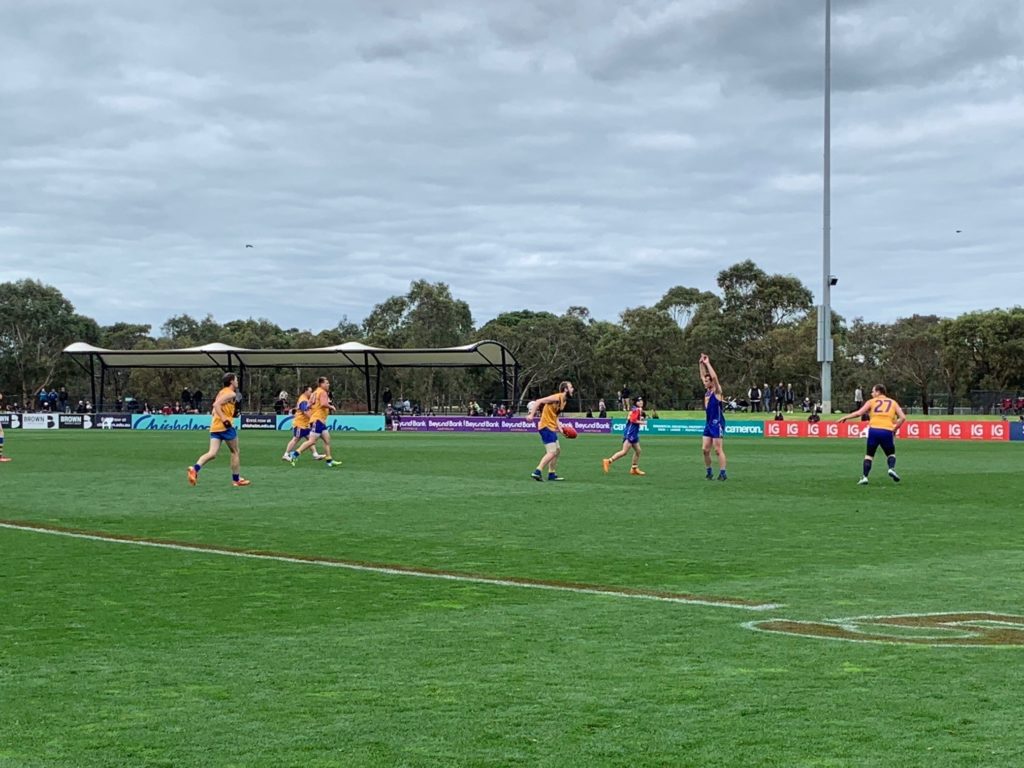 For people like Robbie, inclusive footy is a great chance to demonstrate their skills, athleticism, and determination, challenging misconceptions and promoting a more inclusive and accepting society.
Not only that, but inclusive Aussie Rules Football is important for people with disabilities as it also  promotes physical and mental well-being, social inclusion and other opportunities for personal growth. It breaks down barriers, challenges perceptions, and creates a more inclusive society where individuals of all abilities can participate and thrive.
The All-Abilities Cranbourne Team was started in 2008 as part of the Cranbourne Football & Netball Club, as well as the Football Integration Development Association (FIDA).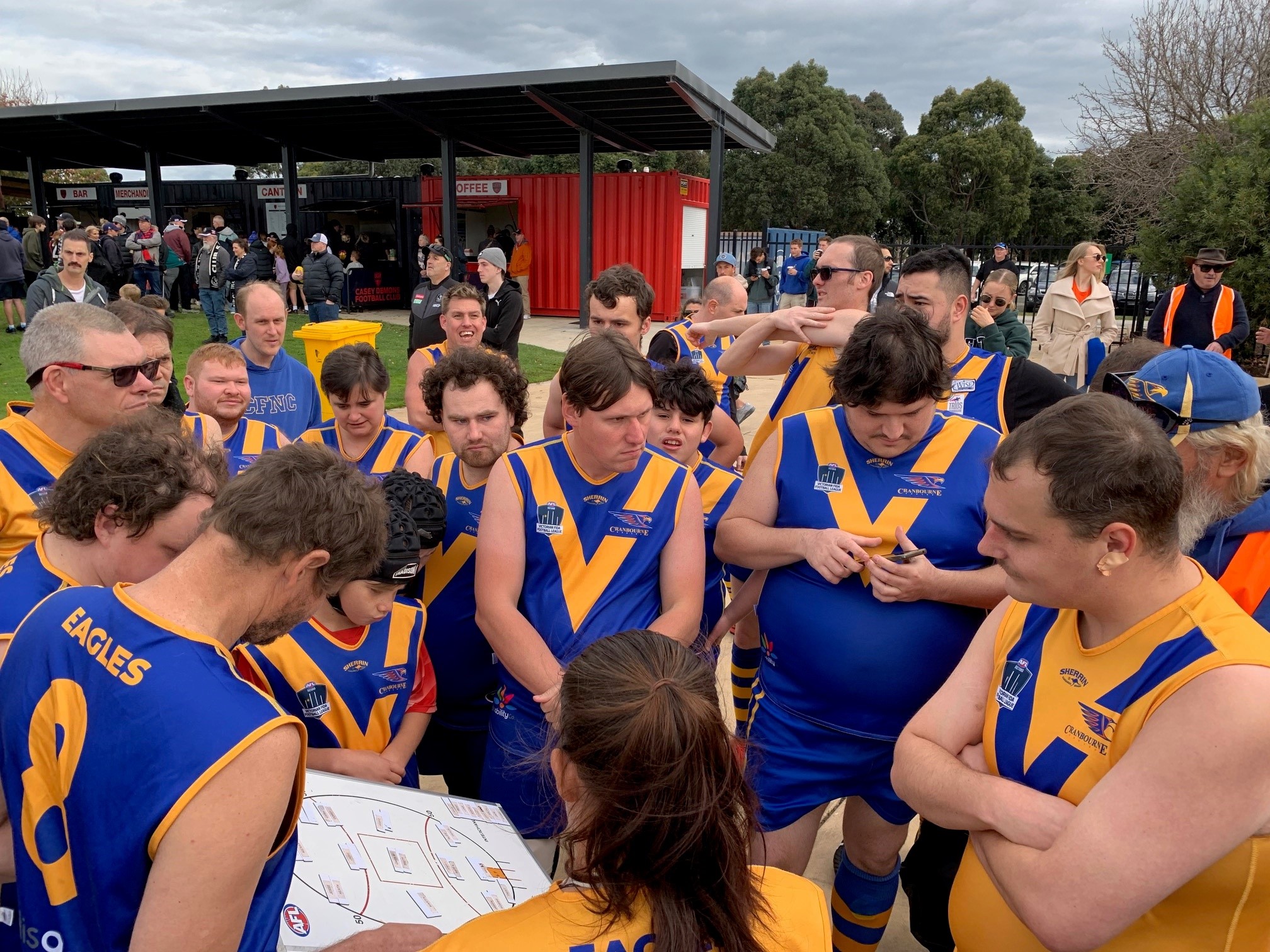 With the hard work of Frank Johnson and Melanie Lindsey, the All-Abilities Cranbourne Team was born.  Originally there was one team but since 2020 there are now two teams.
There are currently 32 players but the teams are always looking for more.
FIDA football has different grades depending on the abilities of the players.  Both male and females are encouraged to play.  Depending on the grade there can be between 12 and 18 players on the ground.
The All-Abilities Cranbourne Team is trying to increase awareness of sport for people with intellectual impairments. The aim is to teach players how to play as a team as well as forming friendships, respect for others and respect for self. 
This is the second consecutive year that DisabilityCo has been sponsoring the All-Abilities Cranbourne Eagles Football Team. We are committed to supporting and promoting more inclusive sports opportunities for our clients and the local community. The profits generated from our services are put towards sponsorship, fundraising events and grants for inclusive sports promotion and supported employment. 
 If you have a story you would like to share with us, please reach out to our communications team on services@disabilityco.com today.
Check out more events and stories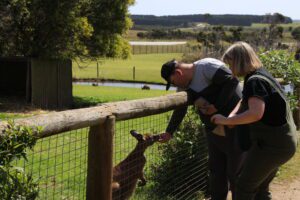 Dive into the role of advocacy services in Victoria as they champion the rights for individuals with disabilities, as well as providing essential support and resources to promote independence and inclusion.
Read More »