DisabilityCo Webinar on Easy Read Documents and Accessible Communication for People with Intellectual Disability
WHERE
Online
Register now and we will send you the Zoom Link.
Did you know research has shown that 44% of Australians have low English literacy? If you have clients that have low literacy skils or an intellectual disability, this is a great opportunity for you and your team to ask questions to our guest speaker, Caroline Livanos, the Founder and Lead Writer at Easy Read Australia.
This is  great opportunity for Support Coordinators and other professionals in the disability sector to learn about Easy Read strategies and how to make information and communication resources more accessible.
Easy Read is a writing style that includes:
key information
clear headings
simple language
large font
lots of white space
meaningful images
Easy Read documents do not replace the original. They are companion documents that can be offered to people who would prefer to read a simpler version.
Ideally, Easy Read documents should be read with a support person who can explain hard concepts or find more information if needed.
Check more events and stories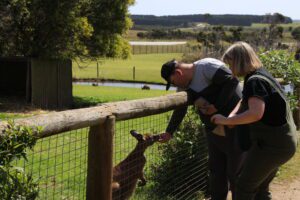 Dive into the role of advocacy services in Victoria as they champion the rights for individuals with disabilities, as well as providing essential support and resources to promote independence and inclusion.
Read More »