DisabilityCo Parent to Parent Sessions
WHEN
Date and Time
Thursday, 1 June 2022 
Time: 5:30pm to 6:30pm 
WHERE
Online
Teams Meeting Link
DisabilityCo Parent to Parent Sessions are a great chance to make social connections and meet new people going through similar parenting experiences, or have questions regarding the NDIS (i.e. plan review process and funding applications).
You can gain a sense of community with other parents of children with disabilities and get practical advice about day-to-day concerns and issues, such as assistive devices, practical ways to help your child, and tips with the Victorian education system.
Chrissy, is a mother of a son with autism, who has over 20 years of experience navigating the disability sector. She will be hosting the Parent to Parent Sessions.
We have also started a new Facebook Group for Parents of Children With Disabilities in Victoria to continue connecting with each other outside the sessions.
Check more events and stories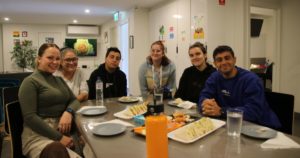 Caring for a loved one who has a disability or chronic illness can be both a rewarding and challenging experience. However, at times, it can get emotionally and physically demanding, and it's not uncommon for caregivers to experience burnout and want a break. Respite care is a service that provides temporary relief to caregivers, giving them a break from their caregiving responsibilities. In this article, we'll explore how respite care can help carers recharge and prevent burnout.
Read More »