WHERE
Location
Grattan House, 16-20 Grattan Place, Carlton, Victoria
Are you a fan of comics, cosplay or gaming? You should join us at Grattan House in June to visit the Comic Con Exhibition in the city for the weekend. The Comic Con Exhibition held at Melbourne Exhibition Center. There will be a Cosplay parade, lip sync battles in costumes, a music and entertainment stage, a variety of gaming districts (PC, console and table top), and a just dance arena.
We are also excited to host a marvel movie night on the Friday night and NDIS participants will have an opportunity to win some prizes. There will be a scavenger hunt for them to do while they are at Comic Con (i.e. take a picture with someone wearing a superman t-shirt) and a prize for best dressed outfit for the person within the group.
Limited spots available, don't miss your spot at the Comic Con City Escape at Grattan House coming up in June.
Check more events and stories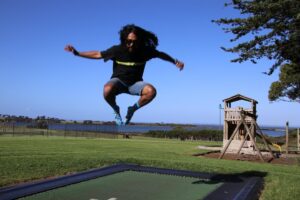 Explore the wide array of disability group activities designed to foster social connections, skills development, and well-being for individuals with psychosocial, intellectual, and dual disabilities in Australia.
Read More »