Top 5 Qualities to Look For in A Disability Support Worker
What are disability support workers, you ask? Well, disability support workers are healthcare professionals who provide assistance to people with disability. They help clients with physical and mental disabilities with activities of daily living, such as bathing, eating, dressing, and managing medications. They may also provide emotional and social support, assist with accessing resources and healthcare services, and help clients to reach their maximum potential.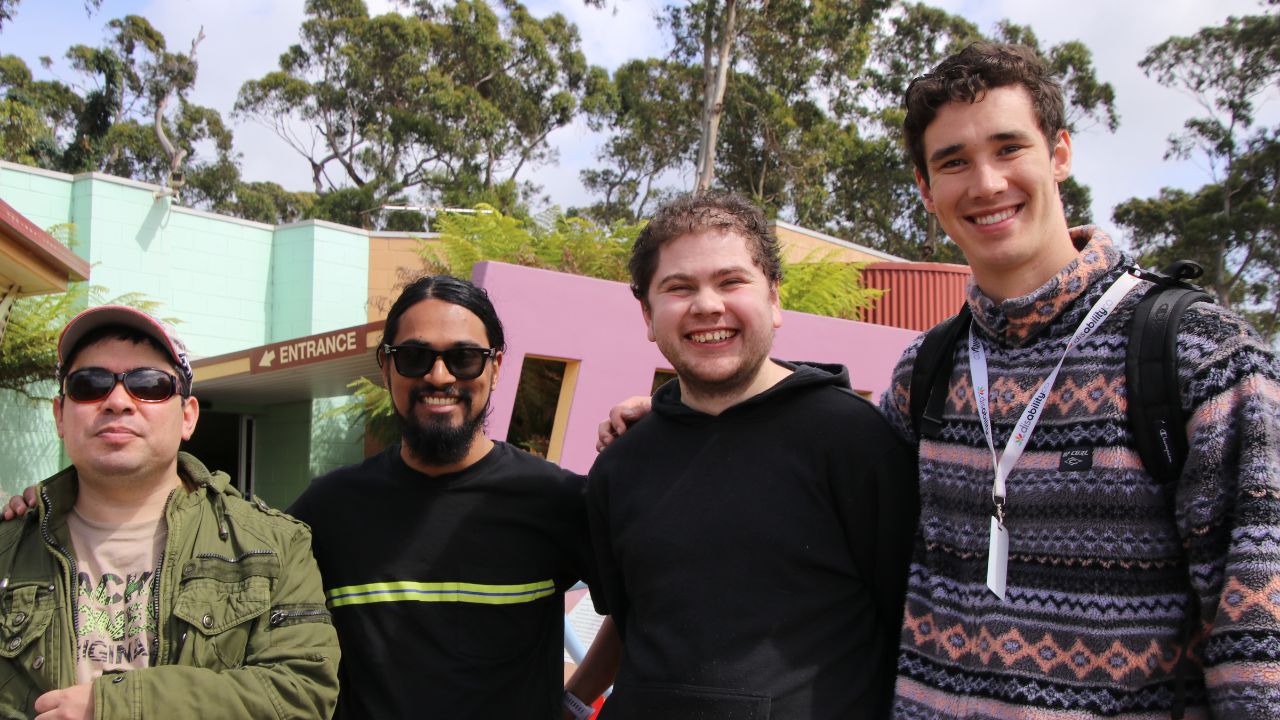 Today, we're going to delve into the role of disability support workers and also talk about the qualities and skills they should have when you're looking for one.
The Role and Importance of the Disability Support Worker
A disability support worker's role is to ensure that their client's needs are met in a way that is respectful and tailored to their individual circumstances. This is to ensure that their client is happy and satisfied with the services they're receiving, but most importantly, this allows their client to feel comfortable and supported to be truly themselves.
As such, the importance of a disability support worker cannot be overstated. They provide invaluable and essential services to those with disability by ensuring their physical, emotional, and social needs are met. Support workersplay an important role in helping their clients to achieve their personal and professional goals, such as finding or keeping a job, or even trying a new hobby or skill,and to live as independently  as possible.
Qualities to look for in a Disability Support Worker
When looking for a disability support worker, there are certain key traits and skills  that you should be on the lookout for. We know that finding disability support workers can be hard at times, especially when you have felt let down by ones that have not shown up to their shifts or shown a bad attitude when working with you. So, that is why we have asked our Care Manager for their tips on choosing the right disability support workers. Here are our top five tips. 
The ability to effectively communicate is
fundamental to a great working relationship with clients
. A good disability support worker should have excellent verbal and non-verbal communication skills. They should be able to understand the needs of their clients and be able to express their thoughts and feelings in a clear and understanding way.
Our Care Manager, Sarah, says there needs to be open communication around setting clear expectations for both clients and disability support workers. It is easy for a client, especially those with intellectual disability, to overstep boundaries. For example, when a client is being inappropriate, you need to be able to have firm boundaries and communicate respectfully with the client and the family about the situation. It is important for disability support workers to listen and confirm with their clients and the Care Team what they have understood from what was being communicated. 
That is why working with a NDIS Registered Service Provider is advantageous for disability support workers when boundaries between the client and disability support worker can become blurry. For example, when both clients and disability support workers have each other's phone numbers and may frequently contact each other at inappropriate times, especially when calls or messages are not related to the support they provide or receive. .
Our Care Team believes It is always a great idea to formally set expectations in a Care Plan, which is something our Care Coordinators put together for each client, so our disability support workers know what to expect when communicating and supporting  their clients. If a client or disability support worker is unsure, it is always best to have a direct conversation about what is okay or not. This is also something our Care Team is more than happy to support both parties with.
2. Knowledge of Disability
One of the challenges our clients face is dealing with disability support workers who lack the knowledge and training on professional and safe conduct. A disability support worker should be knowledgeable and well-versed in disability-related topics. They should have an understanding of the various laws and regulations related to disability services and be able to provide accurate and up-to-date information to their clients. At The Disability Company, we offer disability induction training modules and set requirements for first aid and CPR certificates before a disability support worker is able to start their shifts with a client. 
Our Care Team has over 20 years of combined experience working in the disability sector, so they are always one step ahead and happy to provide useful tips and advice to our disability support workers and our clients.
Being able to empathise with their clients and understand the challenges they are facing is a key skill that a disability support worker should have. They should have the ability to put themselves in their clients' shoes and be able to provide compassionate and empathetic care.
With any working relationship, conflicts can arise. One essential quality to look for is empathy to put yourself in someone else's shoes. We know that every individual and family can have different expectations around safety and professionalism, so we encourage our disability support workers and clients to create a safe space for each other to give and receive constructive feedback. At The Disability Company, an inability to empathise and learn from feedback is a red flag.
Our Care Team also understands if a client or disability support worker is uncomfortable providing feedback,. So, they are happy to have that difficult conversation on their behalf. Having an empathetic disability support worker, means that you can raise any concerns or issues as they come without fear of judgment and conflict.
Working with persons living with a disability can be a challenging and rewarding experience. A good disability support worker should have the patience and understanding to provide support and guidance to their clients. They should also be able to handle challenging situations in a calm and professional manner.
At The Disability Company, we believe support workers should know when to provide the support you've asked for and when to let you do your own thing. Patience is an important quality to respect a client's autonomy, while building their confidence and independence. A great support worker will ask what you want support with and never assume you can't do something. For example, they should wait and check in to see what you would like to do. They should not act on your behalf and talk to people for you unless you have communicated or requested that. 
Finally, disability support workers should be flexible and willing to adjust their services to meet the needs of their clients. For example, when a disability support worker is a tertiary student who is able to pick up last minute weekend shifts to assist taking their client to social activities and build their confidence, this flexibility makes a big difference in their client's life. This is a rewarding career for those who want to give other vulnerable people the opportunity to connect with the community when they may otherwise feel stuck in their home without any company on weekends. 
Overall, great disability support workers are able to adjust their services to accommodate the changing needs of their clients and should be able to provide services in a variety of settings.  At The Disability Company, we believe the best disability support workers are people who are excellent team players who have the flexibility to be the bigger person. Our Care Team believes that someone who has the flexibility to adjust their attitude and preferences to meet the needs and goals of others, will make an exceptional disability support worker. 
Conclusion
These are some of the key skills that you should look for in a disability support worker. When engaging the services of a disability support worker, make sure to ask about their qualifications and experience, and make sure that they possess the necessary skills and qualifications to provide the best care and support for you and your family.
The Disability Company offers the support individuals with intellectual and dual disabilities need to live happily. If you are looking for disability services in Melbourne, get in touch with us today!
 If you have a story you would like to share with us, please reach out to our communications team on services@disabilityco.com today.
Check out more events and stories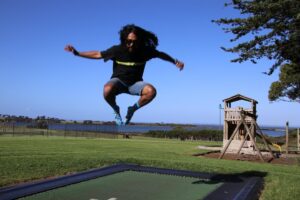 Explore the wide array of disability group activities designed to foster social connections, skills development, and well-being for individuals with psychosocial, intellectual, and dual disabilities in Australia.
Read More »