Press Release: Raising awareness and money for footy players with disabilities
Key Family Fun Day packed with many features to be held in Cranbourne East on Sunday April 30th.
Leading disability campaigner Dylan Maliepaard says it is a chance to raise much needed awareness about supporting inspirational footy players with an intellectual disability.
The event will feature a free DJ, a car show, a jumping castle, face painting, henna body art and much more.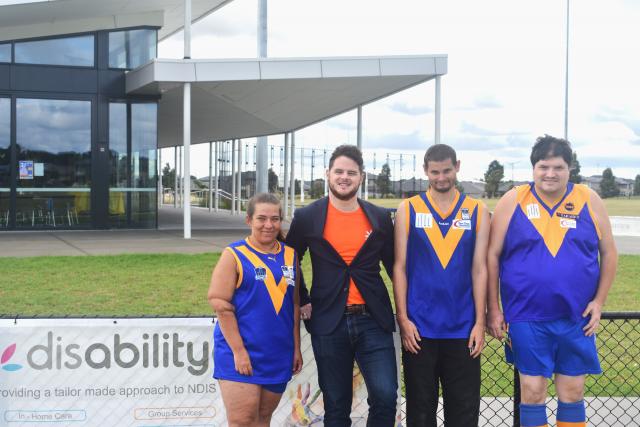 A special Family Fun Day packed with great features is to be held on Sunday April 30th at the Livingstone Reserve in Cranbourne East – the home of the Cranbourne Eagles.
The Fun Day runs from 10.30 a.m. to 2.00 p.m.. It is a key fundraising community event to support amazing footy players with an intellectual disability.
The event is being supported by The Disability Company – spearheaded by Dylan Maliepaard who formed the organisation to provide more genuine care for people living with a disability and their families.
Dylan Maliepaard said, "Come down and enjoy the local footy. There is free DJ entertainment and a car show. We will have a jumping castle, facepainting, henna body art and a sausage sizzle. It is going to be a great day."
"Part of what this day is all about is raising awareness about the All-Abilities Team we have at the Cranbourne Eagles Football Club. It's an opportunity to support and watch football players with an intellectual disability. They are a real inspiration and are just so amazing. They are skilled and very passionate about their footy."
Dylan Maliepaard added, "The Disability Company is proud to support this important event.  I set up the company in my home and spent literally countless hours researching into The Disability Act, the psychology of care, advocacy rights and more.  I wanted to improve the delivery of care to those most vulnerable in our society."
Since 2018, The Disability Company has provided over 140,000 hours of quality care to the South East Melbourne community and beyond. The Company is now supporting people with a disability in the East, West and North of Melbourne plus the Gippsland and Bass Coast community.
The Disability Company has become known for supporting people with a dual disability – especially mental health related, psychosocial, intellectual and dual disabilities.
Dylan Maliepaard said, "We work with many people who face all kinds of challenges on a daily basis. This Family Fun Day is focused on helping break those barriers down.  We are looking forward to raising vital funds to better support footy players who have an intellectual disability."
EXTRA BACKGROUND ON DYLAN MALIEPAARD'S STORY:
Dylan is the Director of The Disability Company. He is a South African born Australian who started in the care industry as a teenager volunteering with the homeless and youth at risk. After studying a bachelor's in ministry and theology at university, Dylan moved to a more practical occupation by completing a carpentry apprenticeship.
Dylan realised a love of caring for people after becoming a Disability Support Worker at 22 years of age. He decided to leave carpentry behind and begin working full-time across all areas of the care industry … working in disability, residential care, home care, secure welfare, family visitation and juvenile justice.
At 27 years of age, Dylan started The Disability Company at the request of the Collins family to look after their son, Bryce, and from there he has been trying to create the kind of company that cares for not only their clients, but also their employees … believing that people are of intrinsic value just as they are and are worth our care, respect, and support.
ABOUT THE ALL-ABILITIES TEAM
All-Abilities Cranbourne Team was started in 2008 … as part of the Cranbourne Football & Netball Club.
Peter Ryan from FIDA (Football Integration Development Association), who is a great advocate of any sports for people with intellectual impairments, approached CFNC to set up the All-Abilities Team.
With the hard work of Frank Johnson and Melanie Lindsey, All-Abilities Cranbourne Team was born.  Originally there was one team but since 2020 there are now two teams.
There are currently 32 players but the teams are always looking for more.
FIDA football has different grades depending on the abilities of the players.  Both male and females are encouraged to play.  Depending on the grade there can be between 12 and 18 players on the ground.
The All-Abilities Cranbourne Team is trying to increase awareness of sport for people with intellectual impairments. The aim is to teach players how to play as a team as well as forming friendships, respect for others and respect for self. FIDAS SPIRIT OF THE GAME IS BUILT AROUND RESPECT.
We believe all our players are talented.  They all play at their own level to the best of their ability.
 If you have a story you would like to share with us, please reach out to our communications team on services@disabilityco.com today.
Check out more events and stories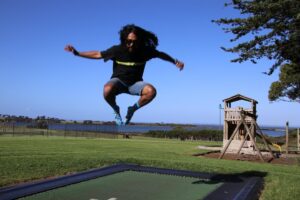 Explore the wide array of disability group activities designed to foster social connections, skills development, and well-being for individuals with psychosocial, intellectual, and dual disabilities in Australia.
Read More »