Social Saturday Time For Scones & Tea
WHERE
Location
Kallista Tea Rooms, 103 Monbulk Road, Kallista, Victoria 3791
We are proud to be launching our Social Saturday Events so our community has the chance to meet and have fun with other like-minded clients and support workers. In April, join Chrissy and Murray for Scones and Tea in a beautiful spot in Mount Dandenong.
There are a limited amount of spots available each month for NDIS participants, so don't forget to register your spot today and grow your social connections.
Check more events and stories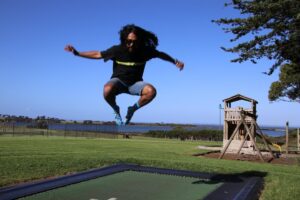 Explore the wide array of disability group activities designed to foster social connections, skills development, and well-being for individuals with psychosocial, intellectual, and dual disabilities in Australia.
Read More »