Promoting inclusive football for people with disability
Research shows 25% of Australians with disability play sports compared to 75% of those without disability. The Disability Company (DisabilityCo) is committed to seeing more inclusive sport teams thrive in the City of Casey. We are the main sponsor of the All-Abilities Cranbourne Eagles Football Team this year.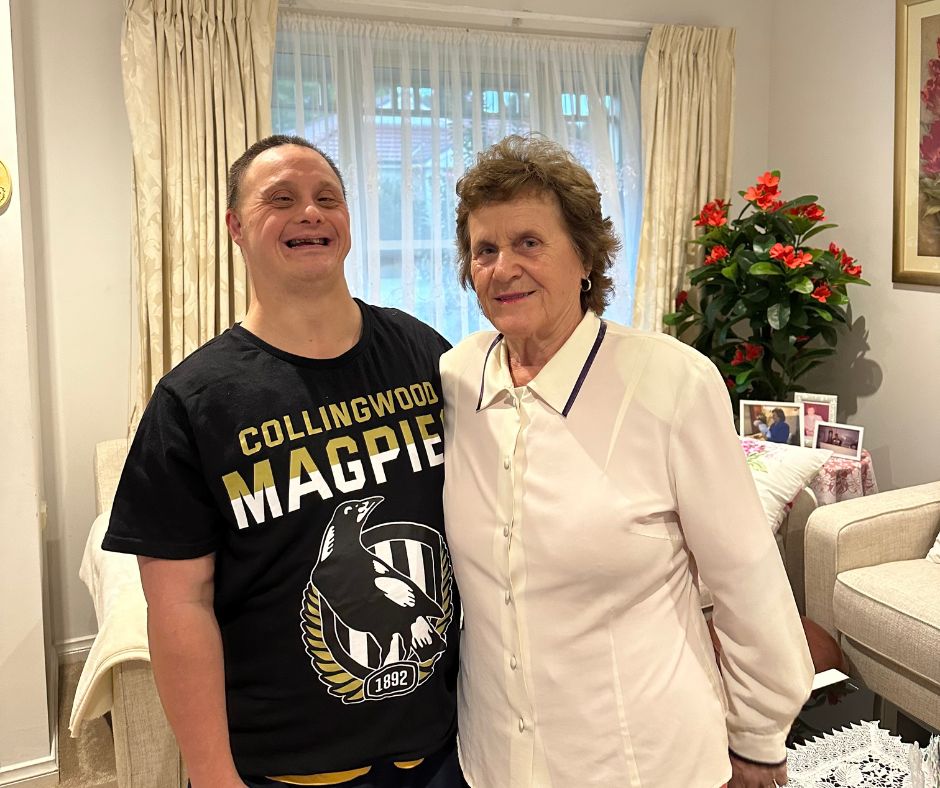 Meet our DisabilityCo client, Robbie, who plays football for the All-Abilities Cranbourne Eagles Football Club. Proud mum, Helen, says Robbie enjoys playing all sports, from Aussie Rules, swimming to basketball. He was also one of the players on the basketball team at the special Olympics. 
Robbie was born with Down Syndrome and Helen said she and her husband never let his disability get in the way of living an active lifestyle. She explains it was important to prevent her children from sitting at home all day. Most parents, like Helen, admit that young children these days can easily get addicted to gaming and watching tv shows, especially given their access to a plethora of technologies in this digital era. 
She admits that she is stricter than other parents as she wants her son to have a consistent routine and a healthy active lifestyle. 
Helen shares with us the main reason why she encouraged Robbie to play team sports was for the mental and physical health benefits. Team sports promote a sense of camaraderie and mateship, being able to interact with others in a social setting instead of being at home alone without anyone there to have a conversation with. 
Helen immigrated to Australia from Croatia (which was previously known as Yugoslavia) in the 90s. She and her husband worked hard in Australia their entire lives to support their children.
Despite the language or cultural barriers at times, the sense of community is another great support network that connects not only players, but parents, like Helen, with other families who understand what it is like to live with a disability. 
Robbie and Helen discovered the Cranbourne Eagles All-Abilities Football Club almost half a decade ago. The Cranbourne Eagles Football Club partners with the Victorian Football Integration Development Association (FIDA), who is responsible for setting up the competition specifically for people with intellectual disability.
FIDA started playing matches in 1991 run by the Hawthorn Football Club and the Hawthorn City Council in Boroondara. After several years of support from the Victorian Amateur Football Association, FIDA employed a General Manager in 2009 and the program developed rapidly. With approximately 600 players by the end of the 2015 season, the program was then taken over by AFL Victoria. There are now 28 All-Abilities Football Clubs and approximately 800 players.
At DisabilityCo, we understand the benefits of sports participation for our clients and the community. Robbie and Helen have been using our support workers for many years. Our support workers assist in driving Robbie to the training sessions and game matches he has for basketball and football every week. 
This is the second consecutive year that we have been sponsoring the All-Abilities Cranbourne Eagles Football Team. We are committed to supporting and promoting more inclusive sports opportunities for our clients and the local community. The profits generated from our services are put towards sponsorship, fundraising events and grants for inclusive sports promotion and supported employment. 
Our Family Fun Day is coming up on Sunday, 30 April 2023. It is a community fundraising event we are hosting at Livingston Reserve in Cranbourne East to raise money and awareness for the All-Abilities Team and celebrate football players with intellectual disability.
Don't forget to bring your family and friends to the Family Fun Day and support a great cause while having fun with all the entertainment on offer!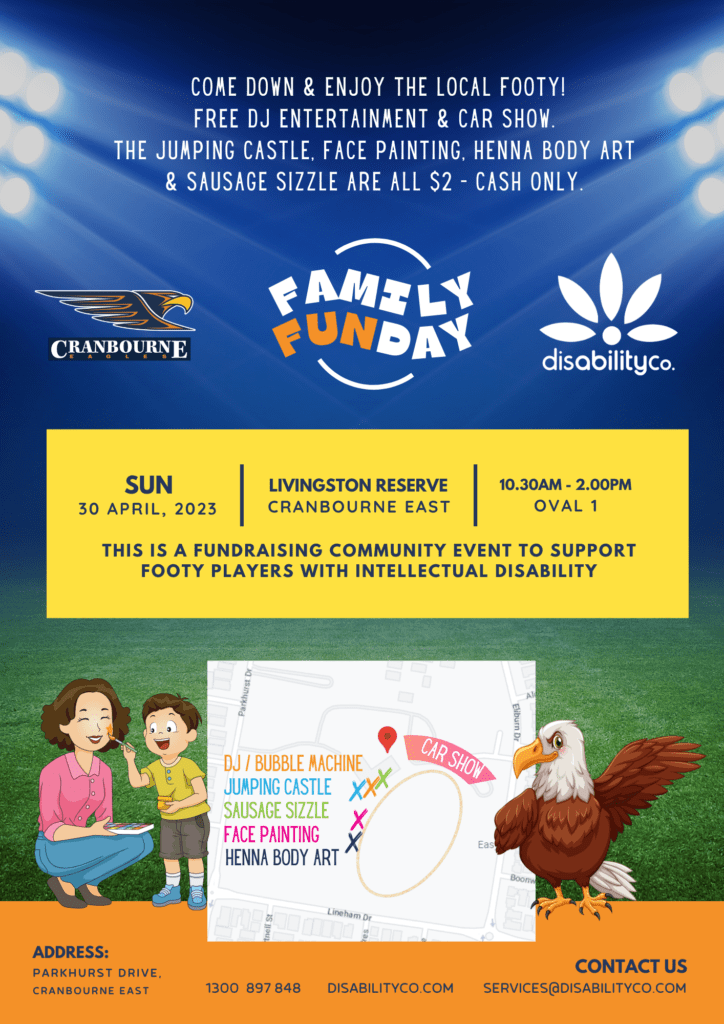 If you have a story you would like to share with us, please reach out to our communications team on services@disabilityco.com today.
Check out more events and stories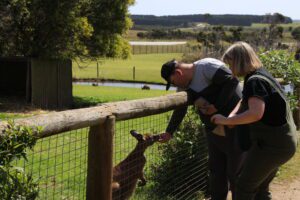 Dive into the role of advocacy services in Victoria as they champion the rights for individuals with disabilities, as well as providing essential support and resources to promote independence and inclusion.
Read More »