Family Fun Day at the Cranbourne Eagles Football Club
WHERE
Location
Livingston Reserve, Cranbourne East
We're hosting a Family Fun Day to fundraise for the All-Abilities Cranbourne Eagles Football Team. There will be a $2 sausage sizzle, a free jumping castle, DJ entertainment with bongo drums and bubble machine, as well as a free car show, $2 face painting and $2 henna body art.
The Cranbourne Eagles have invited two teams to have a round Robin at the footy grounds.
A great way to raise awareness of inclusive sports & celebrate more players with disability in the local community. Don't forget to save the date and share it with all your family and friends! And remember, cash only please.
The All Abilities Cranbourne Eagles team are also looking at recruiting more players. If you're interested to learn more, please download the club flyer here and/or call Julie Cass on 0450 494 674.
Check more events and stories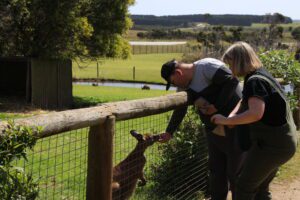 Dive into the role of advocacy services in Victoria as they champion the rights for individuals with disabilities, as well as providing essential support and resources to promote independence and inclusion.
Read More »