Family Fun Day at the Cranbourne Eagles Football Club
WHERE
Location
Livingston Reserve, Cranbourne East
We're hosting a Family Fun Day to fundraise for the All-Abilities Cranbourne Eagles Football Team. There will be a $2 sausage sizzle, a free jumping castle, DJ entertainment with bongo brums and bubble machine, as well as a free car show, $2 face painting and $2 henna body art.
The Cranbourne Eagles have invited 2 teams from the Grampians and a local team to have a round Robyn at the footy grounds.
A great way to raise awareness of inclusive sports & celebrate more players with disability in the local community. Don't forget to save the date and share it with all your family and friends! And remember, cash only please.
The All Abilities Cranbourne Eagles team are also looking at recruiting more players. If you're interested to learn more, please download the club flyer here and/or call Julie Cass on 0450 494 674.
Check more events and stories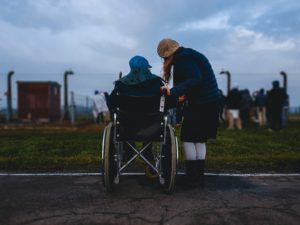 It has been a decade since the National Disability Insurance Scheme (NDIS) Act 2013 was implemented, resulting in a transformational change in the NDIS and the lives of those who use it. Although this has generally been positive, introducing profit-seeking companies, and offering cheaper alternatives, was only a matter of time.
Read More »