Social Saturday's Movie Club
WHERE
Location
Grattan House, 16-20 Grattan Place, Carlton, Victoria
We are proud to be launching our Social Saturday Events at Grattan House, our Respite Accommodation in the city! Each month is a different theme, ranging from Dessert Socials to Pokemon Club Catch Ups. Social Saturdays is a great chance for you to come down to Grattan House and have a fun time meeting other like-minded people.
In March, we are hosting a Movie Club Themed session to watch and talk about the Lyle, Lyle Crocodile movie. We are excited to be having butter popcorn, choc tops, and sugar-free fizzy drinks. 
There are a limited amount of spots available each Saturday for NDIS participants, so don't forget to register your spot today.
Check more events and stories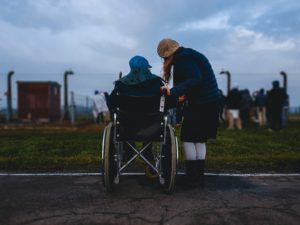 It has been a decade since the National Disability Insurance Scheme (NDIS) Act 2013 was implemented, resulting in a transformational change in the NDIS and the lives of those who use it. Although this has generally been positive, introducing profit-seeking companies, and offering cheaper alternatives, was only a matter of time.
Read More »