New Year's All Staff Boat Cruise Party
WHERE
Location
Pick up at Federation Wharf, CBD, VIC, 3000
Celebrate the New Year in style! Come on-board one of the Yarra Rive Cruises and sail away with the DisabilityCo staff. Experience the amazing Yarra River and the incredible CBD Skyline.
There will be music, finger foods and unlimited drinks, beers and wines. A great way to meet other support workers and admin staff at The Disability Company. Don't forget to secure your ticket today.
Check more events and stories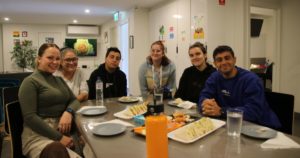 Caring for a loved one who has a disability or chronic illness can be both a rewarding and challenging experience. However, at times, it can get emotionally and physically demanding, and it's not uncommon for caregivers to experience burnout and want a break. Respite care is a service that provides temporary relief to caregivers, giving them a break from their caregiving responsibilities. In this article, we'll explore how respite care can help carers recharge and prevent burnout.
Read More »