DisabilityCo Webinar on Supporting NDIS Participants from Culturally and Linguistically Diverse Backgrounds (CALD)
WHERE
Location
Register now and we will send you the Zoom Link.
We are excited to be hosting another free webinar for our Support Coordinaton community. Given the City of Casey area has a large diverse population of people from all kinds of cultural backgrounds, we believe this webinar topic on cultural competency is important to know when dealing with NDIS participants who speak other languages and have different cultural customs and belief systems.
We hope you can better learn about the available resources in this webinar to make sure that the best service is offered and received by your NDIS Participants.
Key Overview:
Acknowledging & understanding the obstacles faced by many individuals with a CALD background that require disability related supports and translation services.
Identifying key obstacles that has formed a barrier for these individuals with accessing NDIS supports.
Current policies in place by the NDIS in tackling these obstacles.
Strategies that could aid in overcoming some of the barriers present & how we can better support the participants with CALD backgrounds within the NDIS sector.
Accessing further resources on how you can support CALD background individuals.

Why is this important?
Research shows that due to the lack of cultural guidelines and association within the NDIS system; CALD background individuals are not receiving sufficient supports required, and as a result, this is hindering their progress towards achieving their NDIS plan goals and reaching further independence.
It is important to work together and understand the challenges, as well as the available resources and strategies that exist to proivde better service in a cultural appropriate manner.
Guest Speaker:
Siri Gunawardana
Capacity Building Coordinator from the Centre for Culture, Ethnicity & Health (CEH)
Check more events and stories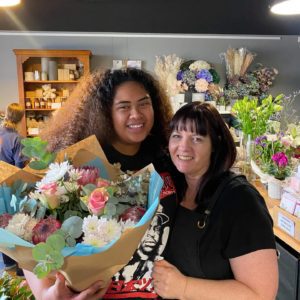 According to research, 93% of unemployed people with disability have difficulty finding work. L'Arté Central Social Enterprise Café, Florist & Art Space is making the workplace more inclusive of employees with disability.
Read More »